Lupaja Fitness Trails
This sight has taken accessibility partially in account.
Reittejä pääsee kiertämään vaunuja työntäen.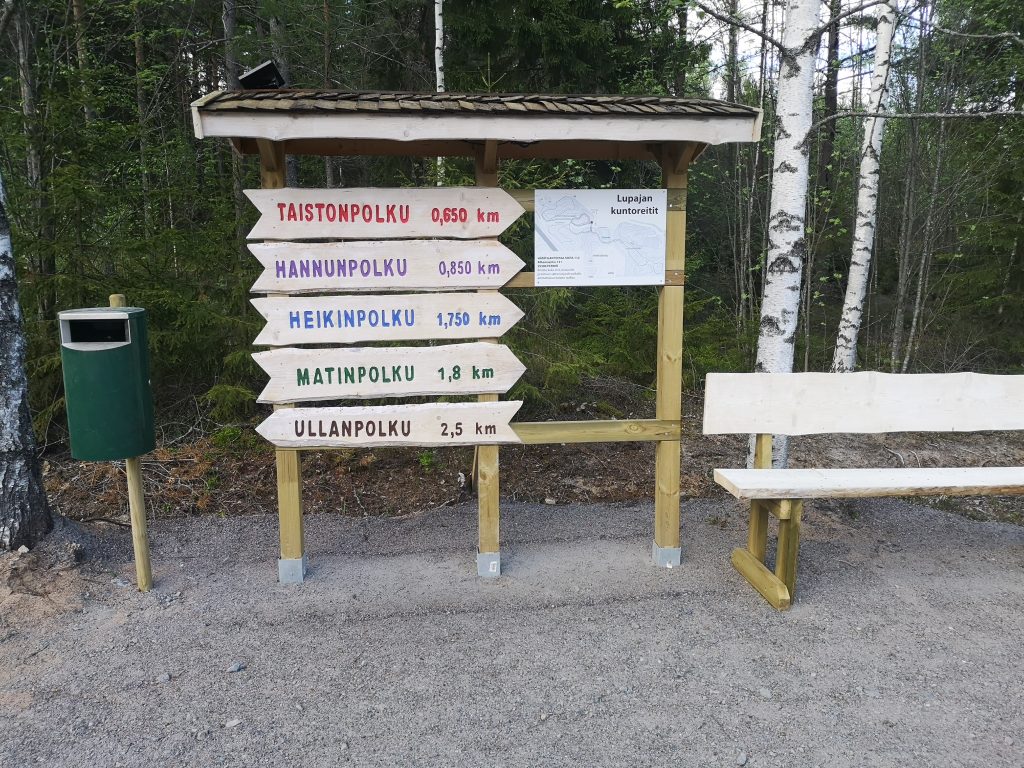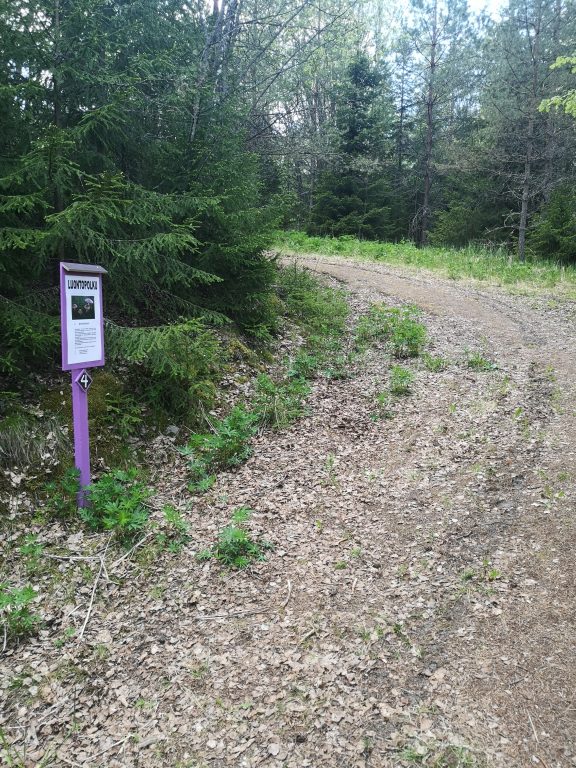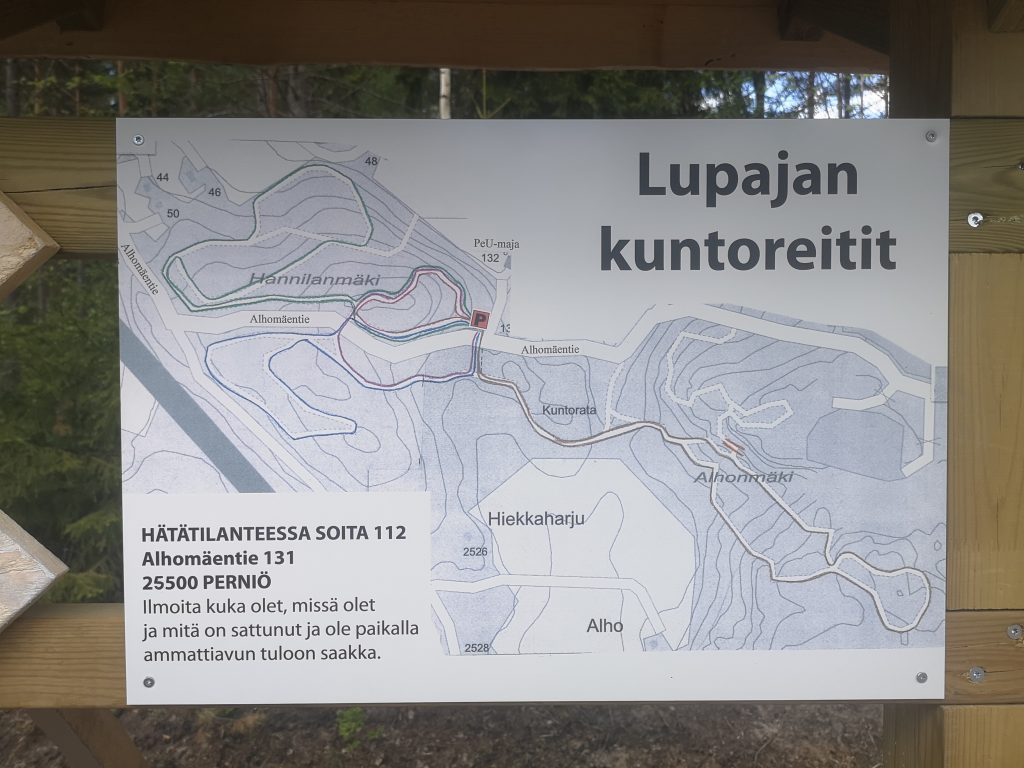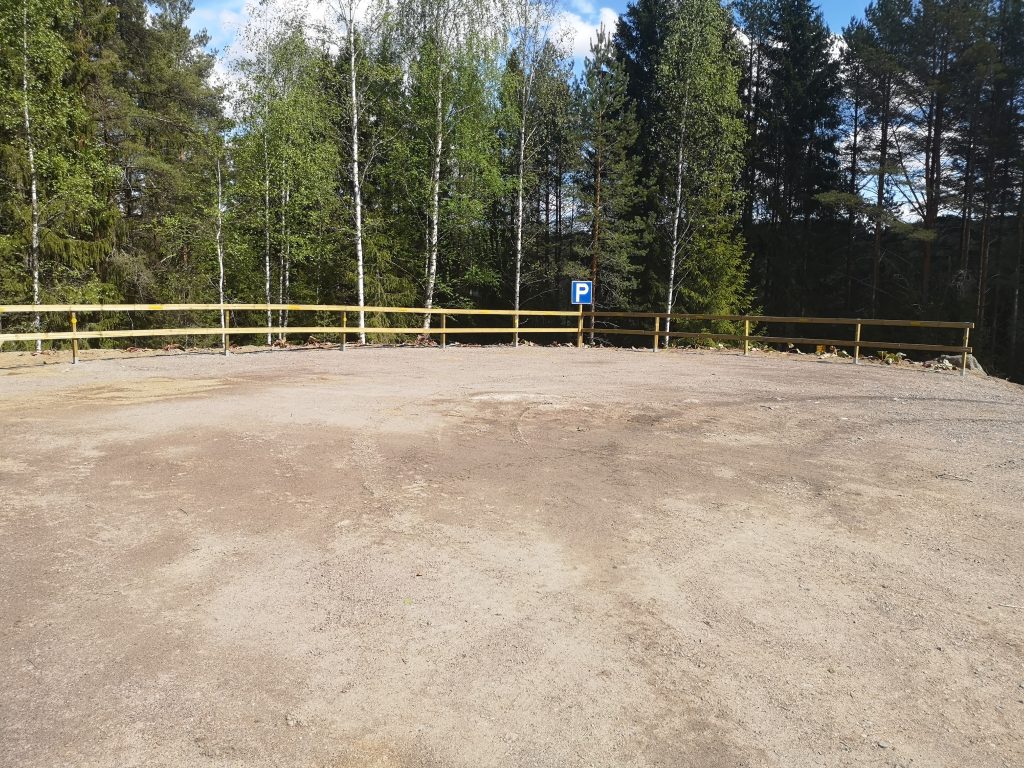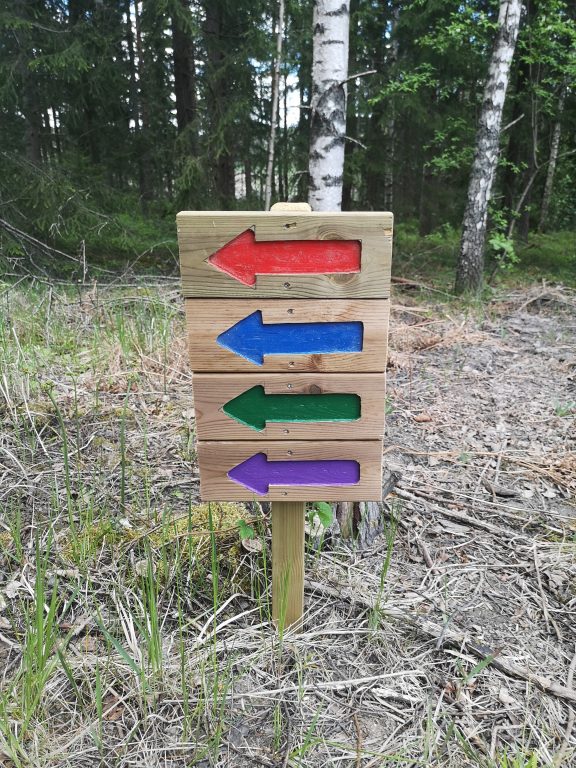 Starting point: Lupaja Fitness Trails start from the car park at Alhomäentie 132.
Guidance: At the beginning of Alhomäentie, there is a signpost for the cottage of Perniön Urheilijat. In the car park, you can find a map of the trails and colour codes for each route.
There are altogether five fitness trails of different lengths:
The shortest trail is Taistonpolku, 0.65 km.
Hannunpolku/nature trail is 0.83 kilometres in length, and there are ten nature-themed question boards along the trail. The answers can be found at the end of the trail.
You can easily take these two routes with children, and learn simultaneously about nature through the questions.
The Heikinpolku (1.75 kilometres) and Matinpolku (1.8 kilometres) trails are the most varied ones in terms of terrain.
It is also possible to push a pram on the trails mentioned above.
The longest trail, Ullanpolku (2.5 kilometres), is the toughest one due to its steep hills, and thus suitable for more demanding fitness training.
Instructions: Ordinary sturdy footwear is suitable for the trails.
Take your rubbish back home with you. Litter thrown into the wild is life-threatening for birds and other animals in the area. Lighting a campfire is strictly prohibited!
Address of the parking area: Alhomäentie 132, Perniö