Wiurila Manor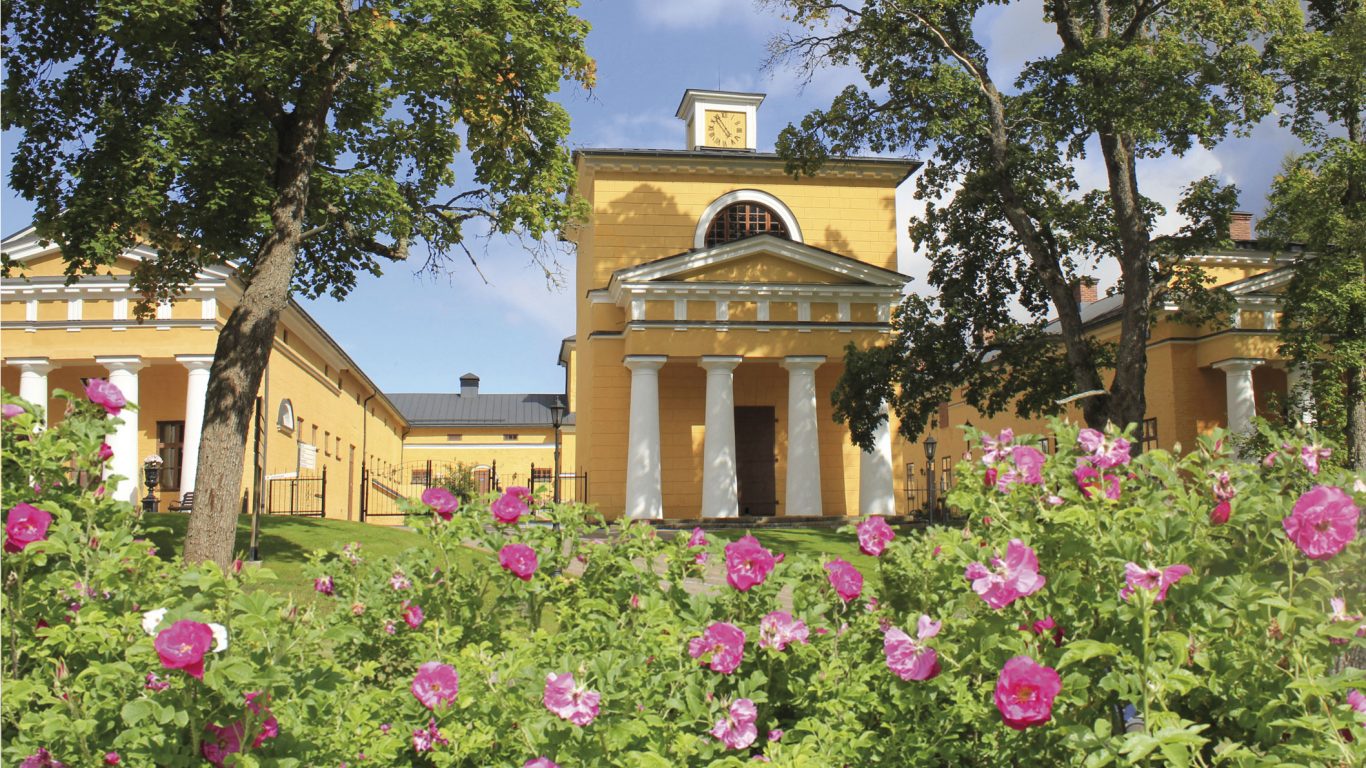 Wiurila Manor, owned by the Armfelt family since 1787, is one of the most important manor estates and most impressive cultural milieus in Finland. Wiurila is a unique destination for visitors, who want to experience manor life, enjoy a relaxed atmosphere and be inspired by history, cultural experiences and nature. Wiurila offers food and drink, accommodation, conferences, celebrations, art exhibitions, golf in the summer, and museum visits for individual visitors or groups.
The fascinating home and horse carriage museums of Wiurila Manor are located in the magnificent agricultural building designed by C.L. Engel. Visitors have a unique opportunity to travel back in time to the history of the museum and learn about the manor life of the Armfelt family. The home museum showcases objects used in Wiurila since the 19th century. The exhibition includes costumes, accessories, furniture, dishes, toys, tools, photographs and information about people and families that have lived in the manor. The horse carriage museum houses vehicles owned by manors in the area from the 18th century onwards. The collection includes carriages and sleighs, ranging from small pony-carts to large horse-drawn carriages. The museum also contains the old manor workshop and a wood workshop in miniature size.
The museums are open to visitors in the summer, admission EUR 7/person. Museum tours are available for groups from April to October. The guided tour lasts 45 minutes, and the price is EUR 10 / person, including guidance and admission to museums. Minimum charge EUR 100/group
Wiurila's idyllic manor restaurant's services are available from spring to autumn during the golfing season. The restaurant's atmospheric and comfortable banqueting hall is a great place for celebrations of all sizes. In the courtyard, there is a small and comfortable hotel for tourists, golfers and groups such as work teams. During the summer season, an extensive contemporary art collection, Wiurila Summer, will be displayed at the economic centre and its environment. Gorgeous roses are in bloom in the rose garden and the beautiful horses of the Stall Wiurila stables are grazing next to it.
Come and enjoy life in Wiurila!
Wiurila Manor
Viurilantie 126, 24910 Halikko
www.wiurila.fi
museo@wiurila.fi
+358 (0)44 555 5458
ravintola@wiurila.fi
+358 (0)40 012 1900