Viljo Mäkinen, Relief, 1950
Viljo Mäkisen reliefi Perniössä Osuuspankin seinässä.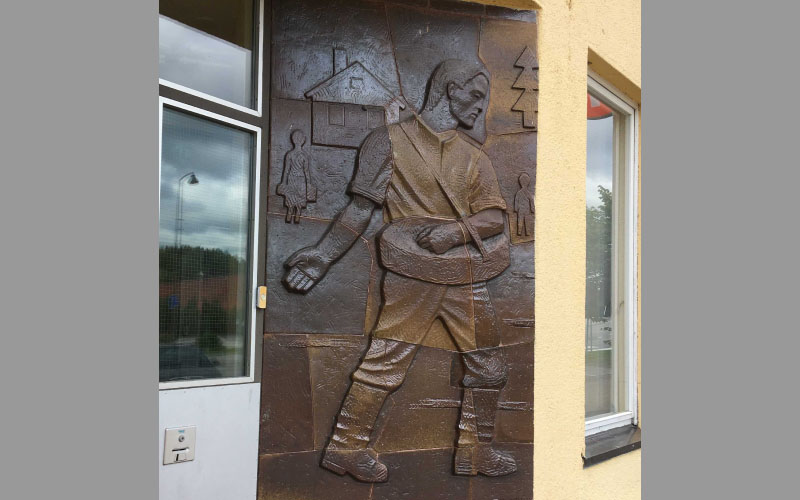 The relief made by Viljo Mäkinen and depicting a farmer sowing seeds was made in 1950. The relief is located on the wall of the Perniö branch of the Lounaismaan Osuuspankki bank at Salontie 4. Viljo Mäkinen was born in Kisko in 1920, and he died in Turku in 1985. He is particularly remembered for his humorous sculptures. His works are often imaginative and bear resemblance to folk art. Viljo Mäkinen also painted in watercolour and oil, and made collages.
Relief by Viljo Mäkinen on the wall of Osuuspankki in Perniö.