Tammidivisioona Memorial Stone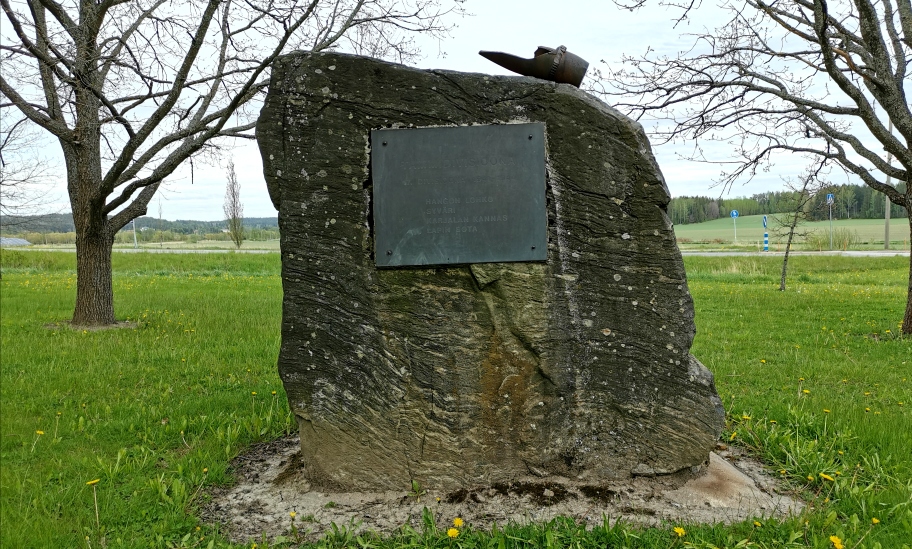 In the last wars, men from Salo and the neighbouring region, as well as Western Uusimaa, were collected into the 17th division called Tammidivisioona. The 17th division was first stationed in the Hanko area and named after the City of Tammisaari. The parts of the division established in Salo marched to the front line of Hanko along Perniöntie. In 1976, a memorial stone was erected in honour of Tammidivisioona on the side of the road where the march had passed. A row of 130 oak trees were planted along Perniöntie. The row of trees is currently cut off by roads at the Salo Campus of Turku University of Applied Sciences.
The project was initiated by kotiseutuneuvos* Arvo Saura (*honorary title granted by the President of Finland). A committee that included four Lions clubs from the Salo region, local veterans' associations, the local department of the war veterans' association Sotainvalidien Veljesliitto, and the associations of reserve officers and non-commissioned officers, found a suitable natural stone to be used as a memorial. The stone is from the heath of Kivikuja in Halikko.