Suomusjärvi gym
This sight has taken accessibility partially in account.
Kuntosalille on esteetön kulku.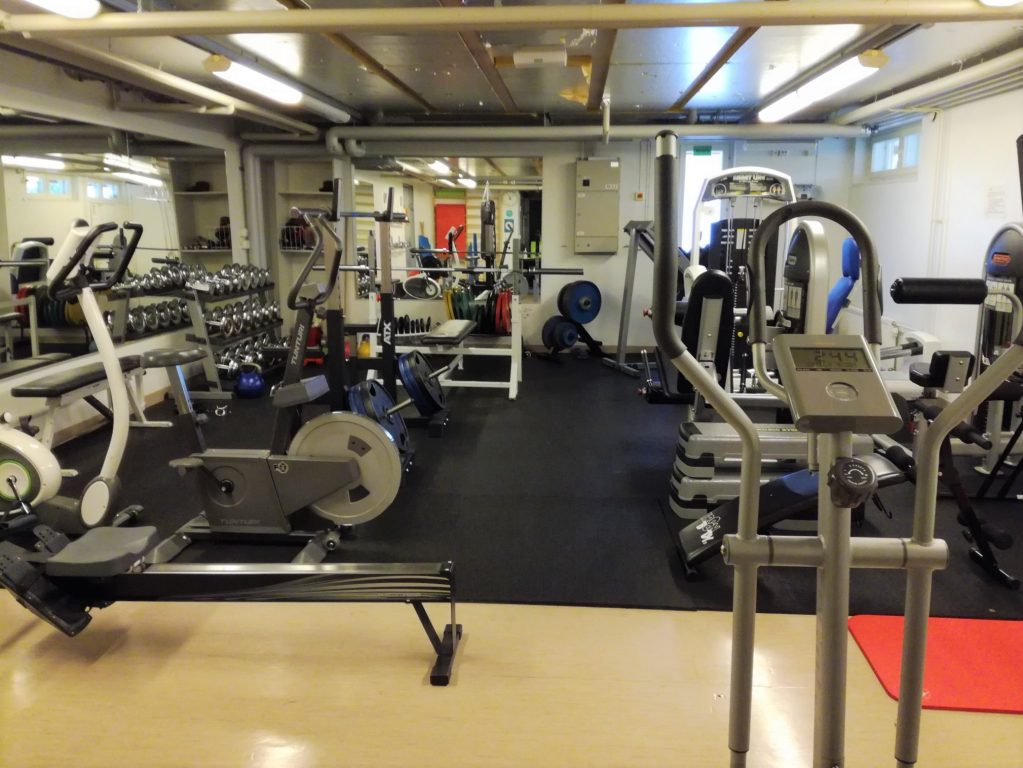 The gym in Suomusjärvi is located downstairs in Suomusjärvi School.
The gym has an exercise bike, a rowing machine and a crosstrainer for warm-up exercises. In addition, there are free weights and machines with adjustable weights in the gym. There are no separate changing facilities or showers in the gym.
Gym users can use the toilet in connection with the changing room of the school's sports hall.
Near the gym, there is a gravel field for ball games, a beach volleyball court, an asphalt basketball court and an ice skating rink in the winter.
The gym is fully accessible.
Opening times
Mon–Sun 6:00–22:00
Prices
Check the price list for prices (finnish)
Gym users pay for an annual fee in the swimming pool (Anistenkatu 6) or at a service point.
The gym key is only for personal use of the key holder.
Further information
Customers aged 15 and over can use the gym independently, and those aged 13 over are welcome if accompanied by a parent (both pay an entrance fee).