Sikke Kiviranta, The Coastal Railway Monument, 1995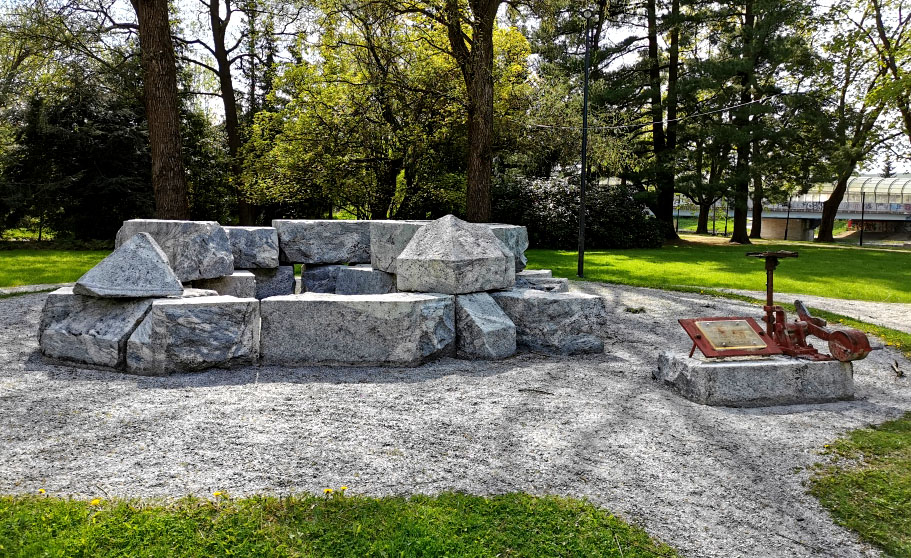 The railway has played an important role in the development of the township and city of Salo. On the first day of November 1899, a railway line between Turku and Karjaa was opened. In connection with the railroad construction, a roundhouse was also built, in which Salo Art Museum currently operates. The extension track from Karjaa to Helsinki was opened in 1903.
In honour of the renovation of the coastal railway, a monument designed by Sirkka Kiviranta (1941–) was erected in 1995 in Horninpuisto Park. The monument of the coastal railway was built out of stones from railway bridges demolished in 1993.
Sirkka Kiviranta, a member of the Salo Artists' Association, was born in Kajaani in 1941. In addition to the Drawing School of Turku Art Society, she has studied at the Royal Danish Academy and at Scuola Lorenzi de' Medizi in Florence. A fountain monument by Sirkka Kiviranta is located on the Viiala Church Hill.