War Grave Area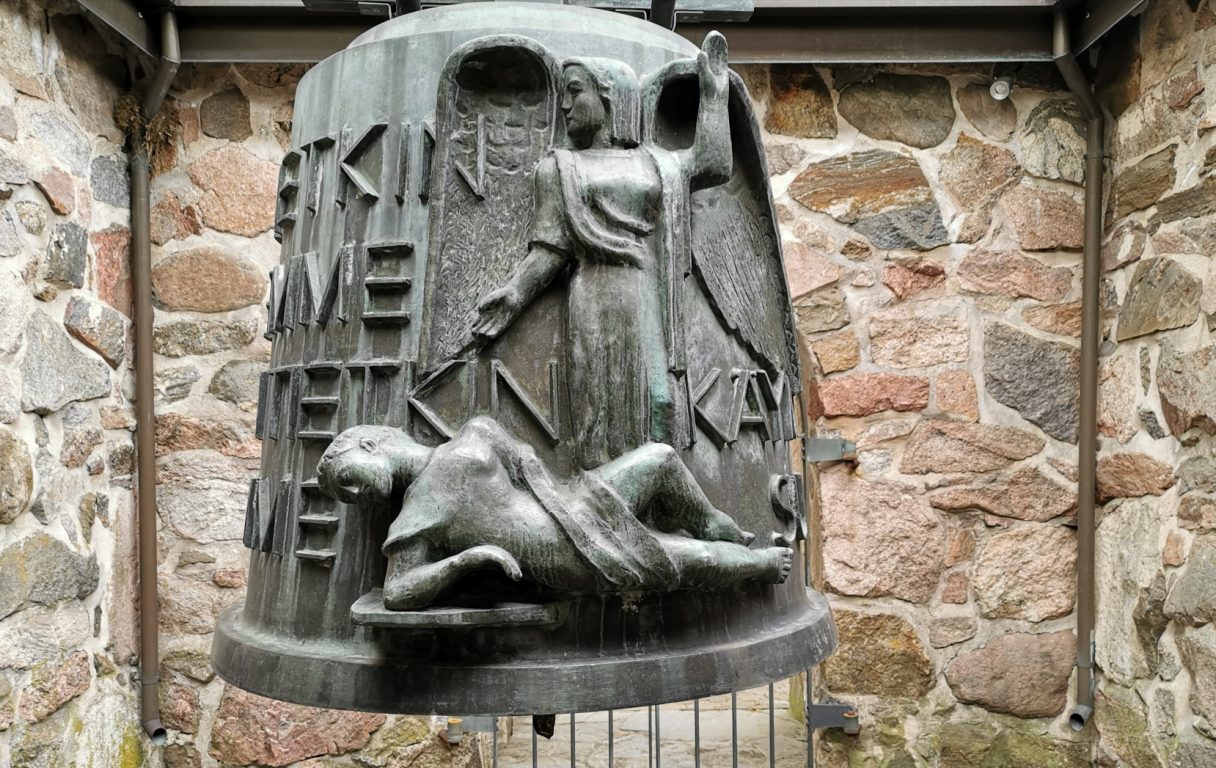 There are several commemorative monuments in the churchyard of Uskela Church. The war grave area was designed by the Professor and architect Aulis Blomstedt (1906–1979). It was consecrated in 1953. It consists of the lower part of the belfry from the chapel of Saint Anna, dating back to the 1440s, on which a bronze cross stands, adorned with vines of morning-glory.
Aulis Blomstedt worked as a professor of architecture at the Helsinki University of Technology from 1958 to 1966. He was one of the key influencers in Finland's post-war architecture. As an internationally acclaimed theoretician, he primarily studied the theory of proportions and measurement systems in architecture.
Inside the bell tower, there is a bronze church bell made by sculptor Sakari Tohka (1911–1958), with a relief of verses from Goethe's Faust. Sakari Tohka studied at the former University of Art and Design (Taideteollisuuskeskuskoulu) in 1931 and continued his studies at the Finnish Art Society's Drawing School from 1932 to 1934. He was a founding member of the opposition-minded October Group and a member of the Artists Association of Finland. The war hero statue in Mänttä is also designed by Tohka.