Salon Urheilutalo
This sight has taken accessibility partially in account.
Palloilusaliin ja tanssisaliin pääsee kulkemaan luiskaa pitkin. Katsomoon ei ole esteetöntä kulkua.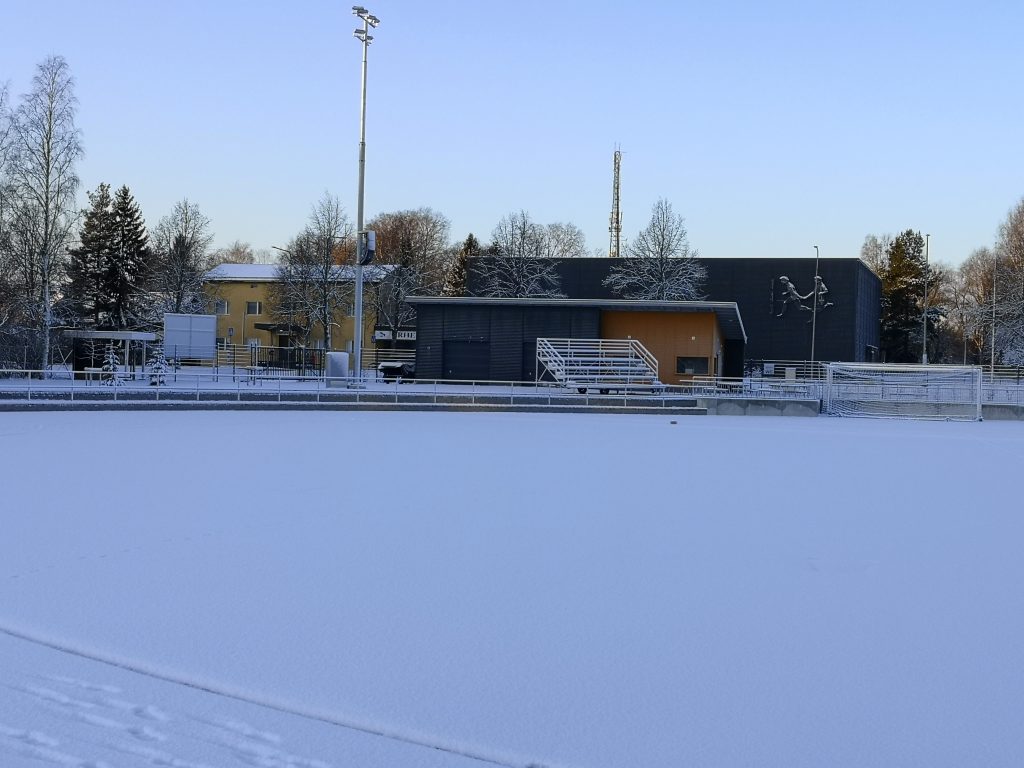 Salon Urheilutalo is located in Salo Sports Park. In the past, it has served as an arena for league matches.
Urheilutalo has a hall for ball games, a dance hall, sauna and a kitchen that can be used during events.
The Sports Office of Salo City operates in the same building.
Reservations through the booking programme Timmi.
Hall for ball games
Floor space 627 square metres
33 x 19 metres
Clear length 32.7 metres, clear width 18.7 metres.
Height 8.8 metres, clear height 7.5 metres
The space can be divided into two sections with a partition curtain
Volleyball, basketball, floorball (rink), badminton, archery
Separate changing rooms and showering facilities for men and women
Wooden floor
The hall has a maximum capacity of 1 000 persons
390 seats in the upper deck
The lobby has a large cloakroom area, a toilet with disabled access, separate toilets for men and women, and a small kiosk.
Check the booking programme Timmi for reservations
Hall with mirrors
Floor space 102 square metres
12 x 8.5 metres
Height 5 metres
Synthetic floor material
Mirrors and ballet bars on two walls
Maximum capacity 50 persons
Check the booking programme Timmi for reservations