Perniö Sports Hall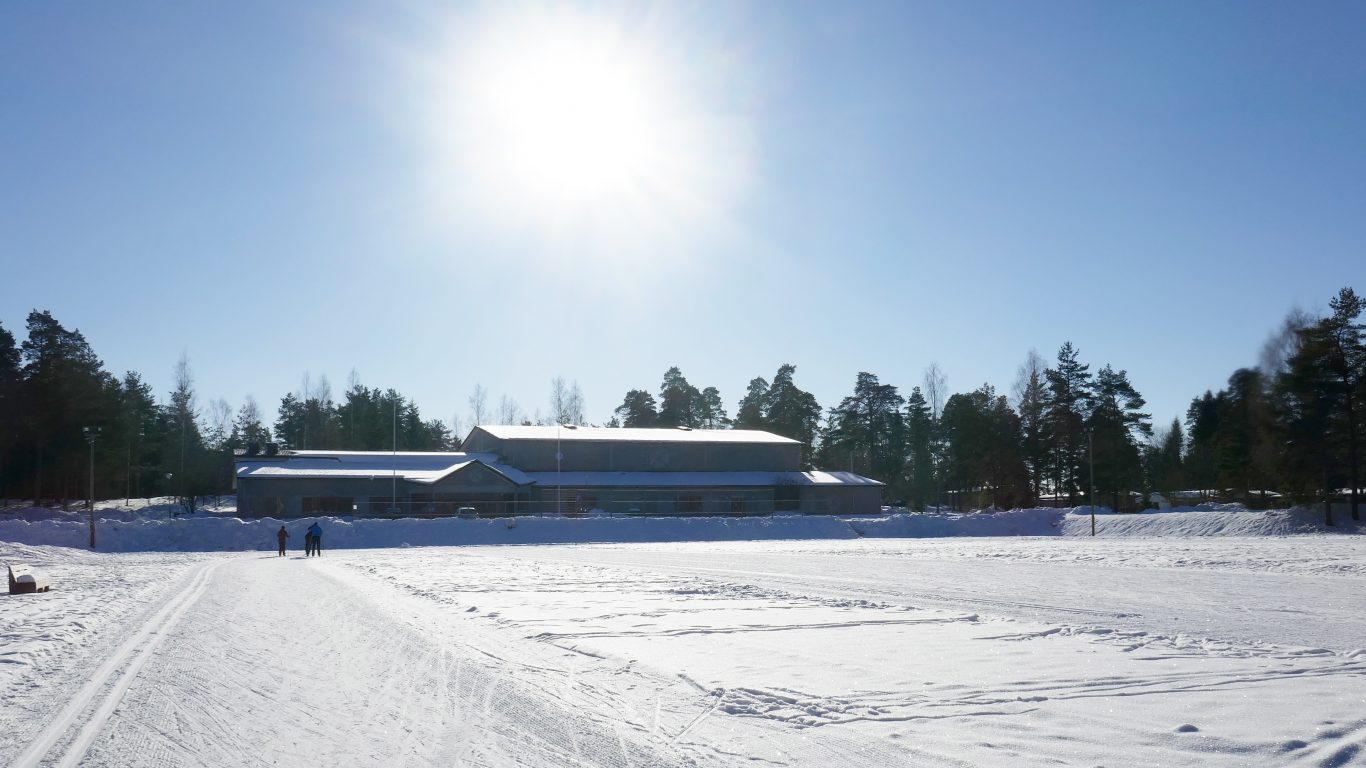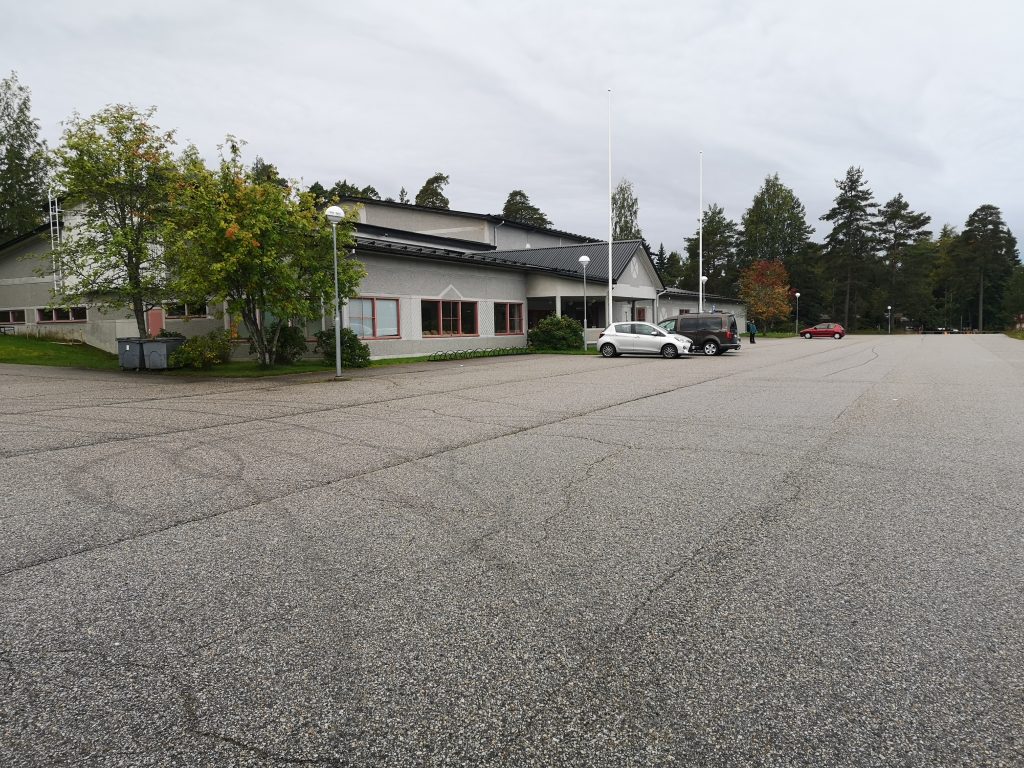 The sports hall is located in the Melassuo sports area.
The sports hall is used for practise and games on a daily basis. In addition, concerts, functions and trade fairs take place in the sports hall.
The sports hall has exercise facilities, a gym, gymnastics and dance hall, meeting facility and a café.
Sports hall
Area 2118 square metres, volume 12 695 square metres
36 x 22 metres
Clear height 35.2 metres, clear width 21.6 metres.
860 square metres
Height 10.8 metres, clear height 8.3 metres
The hall can be divided into three sections
Floor markings: volleyball, badminton, basketball, tennis
Gymnastics equipment
Wooden floor
Fixed seating for 450 persons with a possibility of 400 extra seats for the ground floor. Maximum capacity 850 persons.
Gym
The gym in Perniö is located in connection with the Melassuo Sports Hall in Perniö, and it is fully accessible. The gym has an exercise bike, a rowing machine and a crosstrainer for warm-up exercises. In addition, there are machines with adjustable weights and a variety of free weights. The changing rooms with showers are located in the lobby of the sports hall.
Perniö Gym opening times:
Mon–Sun 7:00–22:00
Thu 8:30–11:00 Gym course for seniors.
Check the price list for prices (finnish)
A broad range of gym and weightlifting equipment
10 x 9 metres
90 square metres
Height 3.5 metres
Customers aged 15 and over can use the gym independently, and those aged 13 over are welcome if accompanied by a parent (both pay an entrance fee).
Gym users pay for an annual fee in the swimming pool (Anistenkatu 6) or at a service point. Payment in cash / with a bank card. You will receive an electronic access permit in connection with the payment.
Do not let other people into the gym with you. The last one to leave the gym turns off the lights. Please close all the doors behind you. More surveillance cameras have been installed in the sports hall, but they do not replace the responsibility or diligence of the users!
Gymnastics and dance hall
90 square metres
Equipped with mirrors, bars, step benches and exercise mats