Mustamäki sports field and pitch for ball games
Mustamäentie 130, Halikko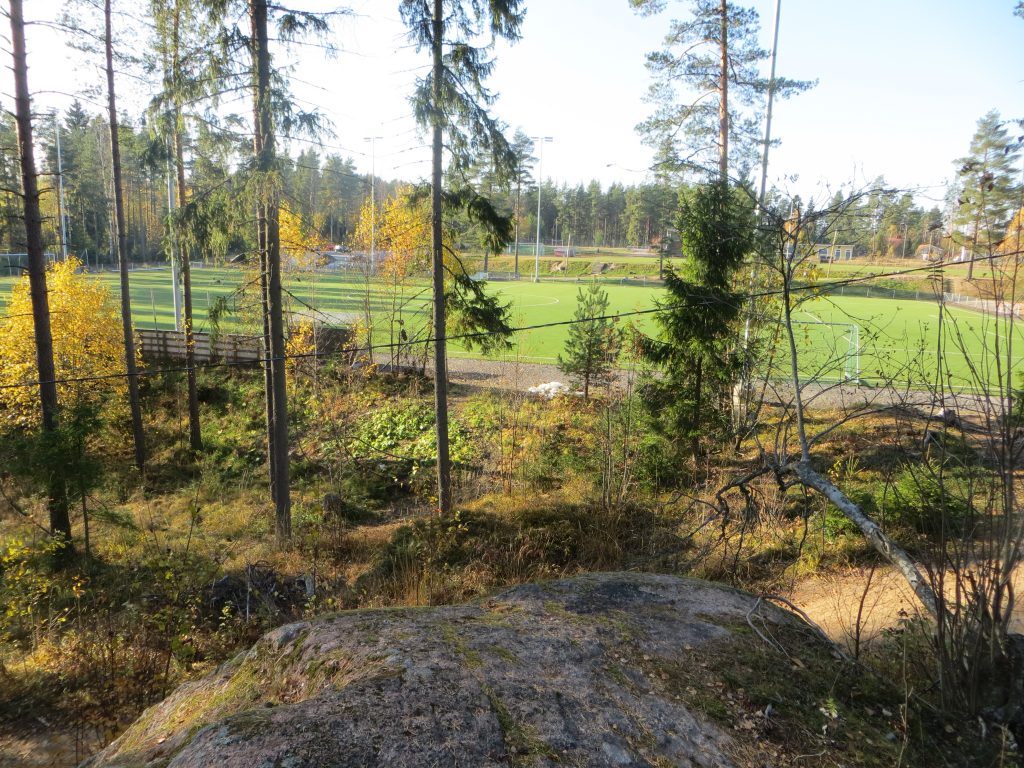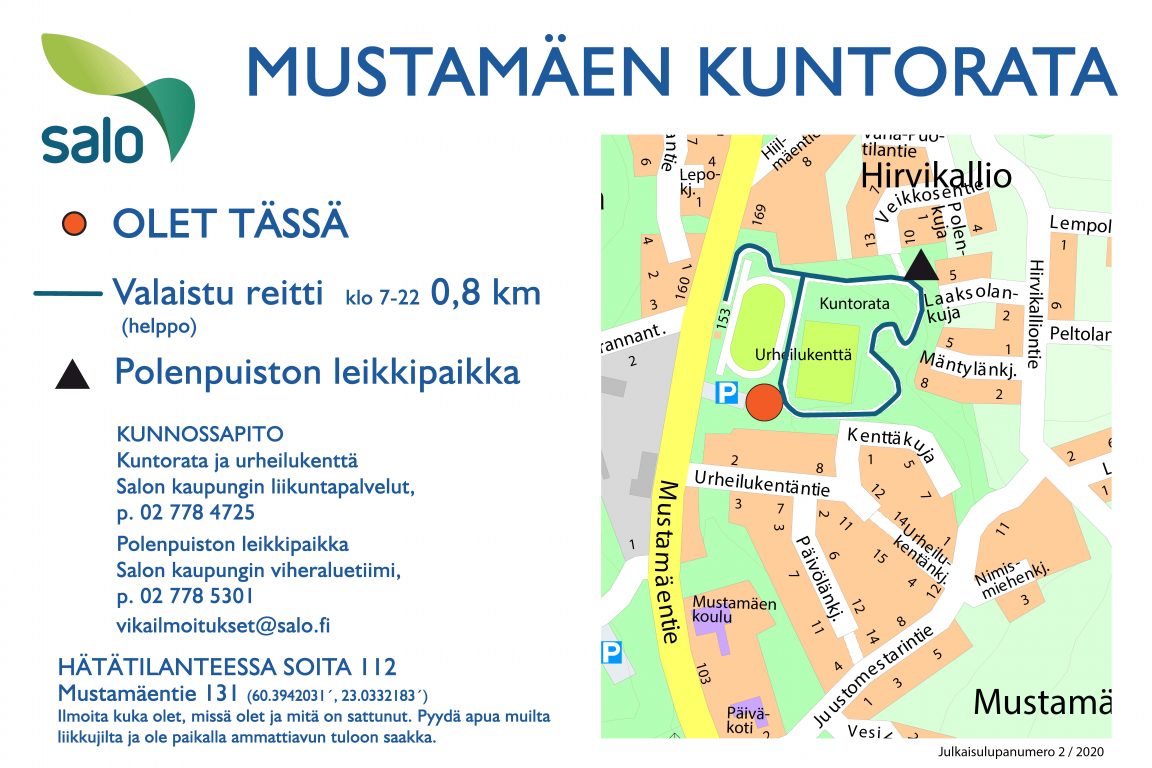 Facilities for athletics, 300-metre running track (cinder).
Grass pitch in the middle.
Near the sports field, there is a beach volleyball court and a gravel court for volleyball, as well as an artificial turf pitch owned by FC Halikko.
There is a 1-kilometre fitness trail with lighting near the ball game area. There are no ski tracks, so you can walk on the fitness trail even during the snowy season. There is also a playground near the fitness trail.
Near the sports field, you can find a children's day care centre and a school with an area for ice skating (a rink) in the yard.