Melassuo fitness trail
Erveläntie 16, 25500 Perniö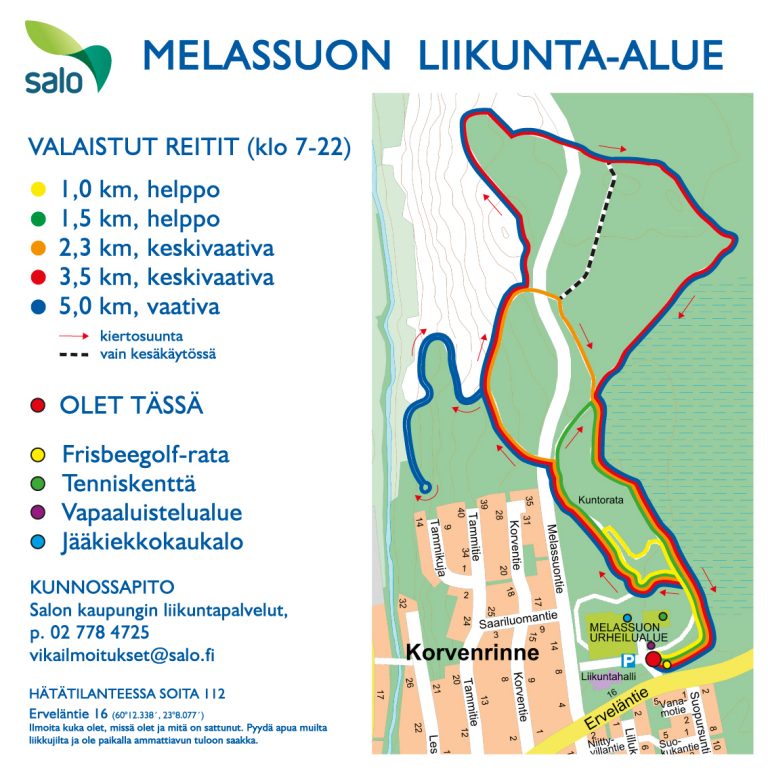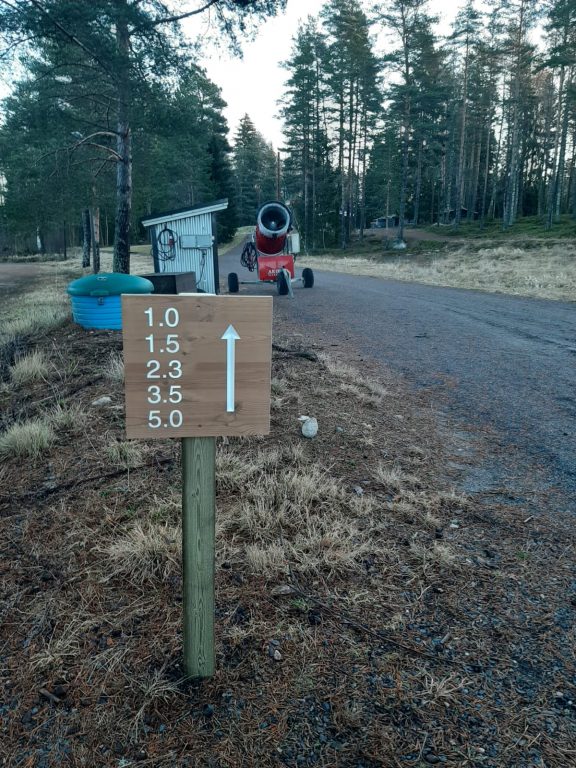 The lengths of the lighted tracks of the Melassuo fitness trail are
1.0 km (easy trail)
1.5 km (man-made snow, easy trail)
2.3 km (intermediate trail)
3.5 km (intermediate trail)
5.0 km (demanding trail)
During the snowy season in the winter, there are ski tracks for both traditional and skate skiing. Walking on the ski tracks is forbidden.
The Melassuo sports area has a disc golf course, outdoor fitness racks under the canopy, an artificial turf field, a small sandy field, a tennis court, a skating area, and an exercise hall.
The address of the parking area is Erveläntie 16, 25500 Perniö.