Jackie Brookner, The Magic of Water, 2009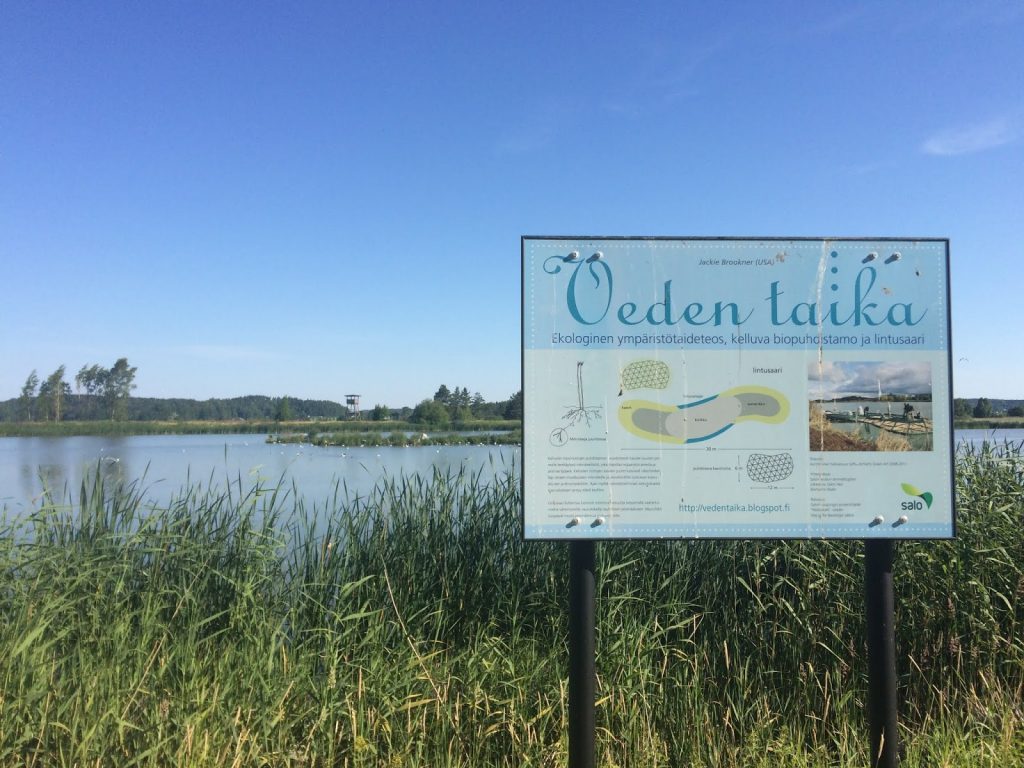 The Magic of Water is a water-purifying bird island built in the basin of Salo wastewater treatment plant in 2009. The biosculpture, which is approximately 30 metres long, is located in the centre of the basin, approximately 20 metres from the shoreline and the road leading to Vuohensaari. The work consists of parts such as a floating island for nesting birds, two cleaning modules located on the sides, and fog rising from the middle of the island.
Biosculptures by the US artist Jackie Brookner (1945–2015) are living sculptures, including plants that filter and purify water. Her first outdoor work, The Gift of Water, was made in Dresden, Germany in 2001. Constructed inside an outdoor pool, the concrete sculpture depicts a pair of joined hands that form a cup. The massive biosculpture is covered in moss, through which the water flowing to the pool circulates.