Halikko museum bridge
This sight has taken accessibility fully in account.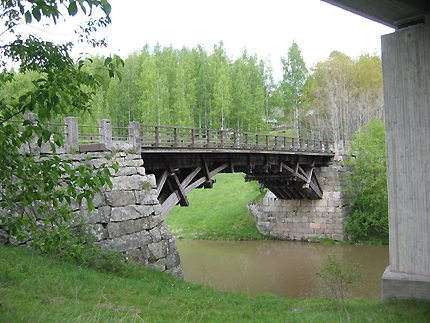 The bridge in Halikko was a part of the historic Great Coastal Road connecting Turku and Vyborg.
The first mention of the bridge that crosses Halikonjoki river is from 1626 when the parish was fined for the poor condition of the bridge. The bridge was destroyed in the Great Northern War.
The current wooden bridge was completed in 1866. The structure of the bridge is single-ported arched buttress, and its total length is 75 metres and bridgespan 27 metres. The stone ground supports were built on wooden piles.
The old bridge is part of the Halikko church area, which is one of the built cultural heritage sites of national significance invested in by the Finnish Heritage Agency.