Commemorative Plaque for Rafael Paasio
Rafael Paasion muistolaatta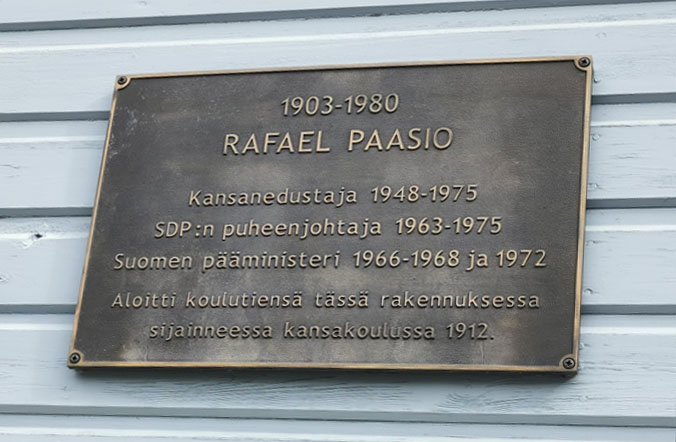 Salon Wanhat Toverit commissioned a commemorative plaque for Minister and President of the Social Democratic Party Rafael Paasio in 2005. The plaque was attached to the outer wall of the former town hall / financial office in 2005. Originally, a school operated in the building, and Paasio started his school years there. The ceremony for unveiling the commemorative plaque took place on 1 May 2005.
The plaque says:
1903–1980
Rafael PAASIO
Member of Parliament 1948–1975
President of the Social Democratic Party 1963–1975
Prime Minister of Finland 1966–1968 and 1972
Started his school years in this building
in 1912.