Vicksbäckinlahti reservation hut – Natura Viva
the northern shore of Lake Matildanjärvi, Teijo National Park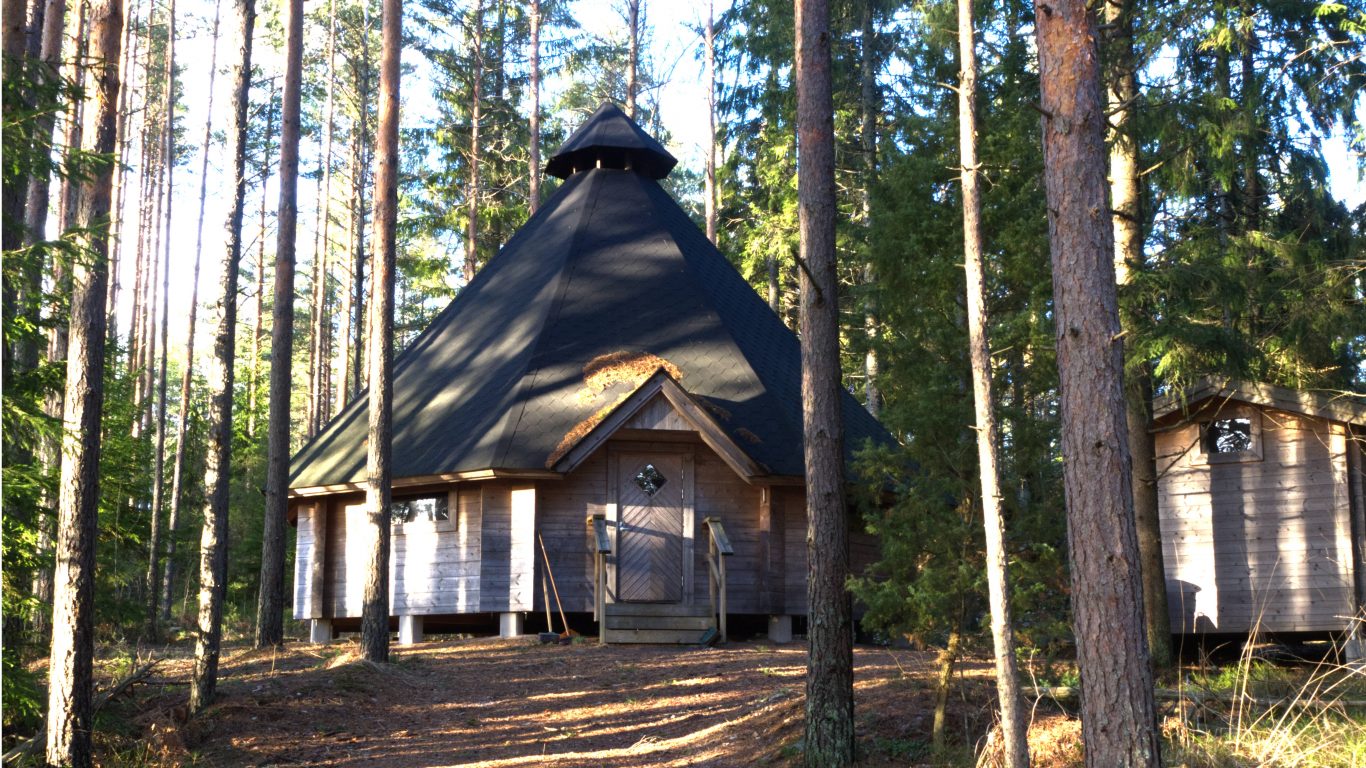 Rent a beautiful hut in Teijo National Park. The Vicksbäckinlahti hut is a great destination for many kinds of events.
Are you planning a work outing or a friend's bachelor party? Or maybe you want to go out into the wilderness with family or friends? Vicksbäckinlahti reservation hut in Teijo National Park is an excellent base for such celebrations and all gatherings. Natura Viva offers this idyllic nature site for rent in Teijo. The Vicksbäckinlahti hut can accommodate up to 50 people at a time. The hut is also ideal for overnight trips, as the hut has accommodation facilities for up to six people.
Great location
Vicksbäckinlahti Hut is located in a beautiful place on the northern shore of Lake Matildanjärvi, a few kilometres away from Natura Viva's Teijo Nature Centre. Similarly, the distance to Mathildedal village on the shore of the Teijonselkä sea area is a few kilometres. In the village, you can visit handicrafts workshops, eat in a restaurant and enjoy the products of the village's own pub brewery. The nearest shop is located a few kilometres away in Teijo village.
The Vicksbäckinlahti reservation hut also offers great opportunities for a wide range of outdoor activities. The hut is located along the Matildanjärvi Lake Trail. This 5.5 km hiking trail in Teijo National Park is easy to walk and suitable as an outdoor excursion for work outings or the whole family. Along the trail, you get to walk through mire landscapes on duckboards and pass the Teijo Nature Centre which also has a café for visitors to Teijo.
The Nature Centre also has a Natura Viva's rental shop, from where you can rent kayaks, canoes, SUP boards and row boats as well as fatbikes even for larger groups.
Majestic location
The Vicksbäckinlahti hut is ideal for celebrations – the hut has benches with sheep wool cushions and seats for up to 50 people around the hut walls. This is a great place to start a work outing day or a nature trip for a bachelor party. Natura Viva also organises guided outdoor excursions and events in Teijo National Park. Ask for more information and book activities for your needs.