Matildanjärvi Lakeshore Sauna – Teijo Nature Centre
Matildanjärventie 84, Matilda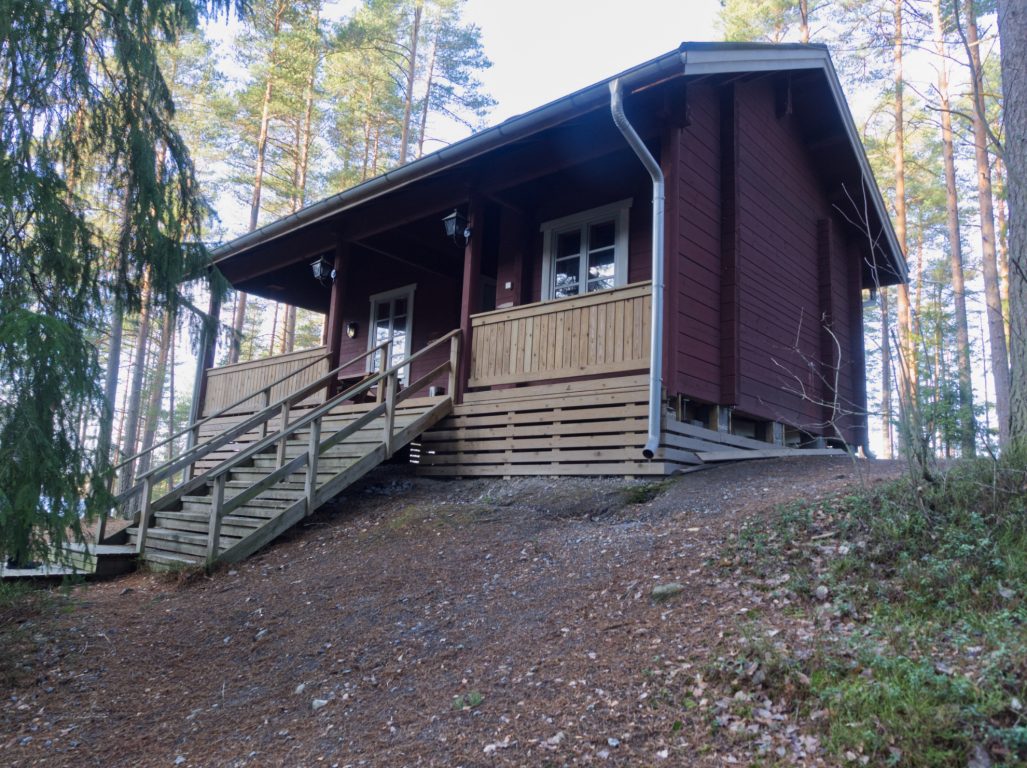 Enjoy the heat at Teijo National Park! Book the sauna at Lake Matildanjärvi and relax in the heat in the middle of nature.
Enjoy the sauna alone, with your family, with friends or on a work outing at Teijo National Park. Natura Viva's Matildanjärvi lakeshore sauna is warm every day – what a wonderful feeling it is to relax on the benches after a walk in the nature!
The Lake Matildanjärvi sauna operates on a self-service basis, meaning that the renters heat the sauna themselves before the beginning of the rental period. This way, the sauna is always warm when it is best suited for the renter.
The Lake Matildanjärvi sauna is heated with an electric stove and it can accommodate 6-8 people at a time. The sauna has a dressing room, and there is a table and seats for 10 people on the terrace. The views from the terrace over Lake Matildanjärvi are majestic.
And the thoroughly Finnish sauna experience at Teijo would not be complete without a dip in the clean and clear waters on Lake Matildanjärvi. There is a public swimming beach with a sandy bottom in the immediate vicinity of the sauna. There is hardly a better way to cool off between dips into the sauna.
Free sauna service with rental cabins at Lake Matildanjärvi
Natura Viva also has two rental cabins in Teijo National Park. Vaappu and Lippa are genuine wilderness cabins, each accommodating six people. And what's even better – the hut rental includes free access to the sauna every day.