Taneli Rautiainen, Salo Clock, 2019
Salon taidemuseo Veturitallin pihalla, Mariankatu 14, Salo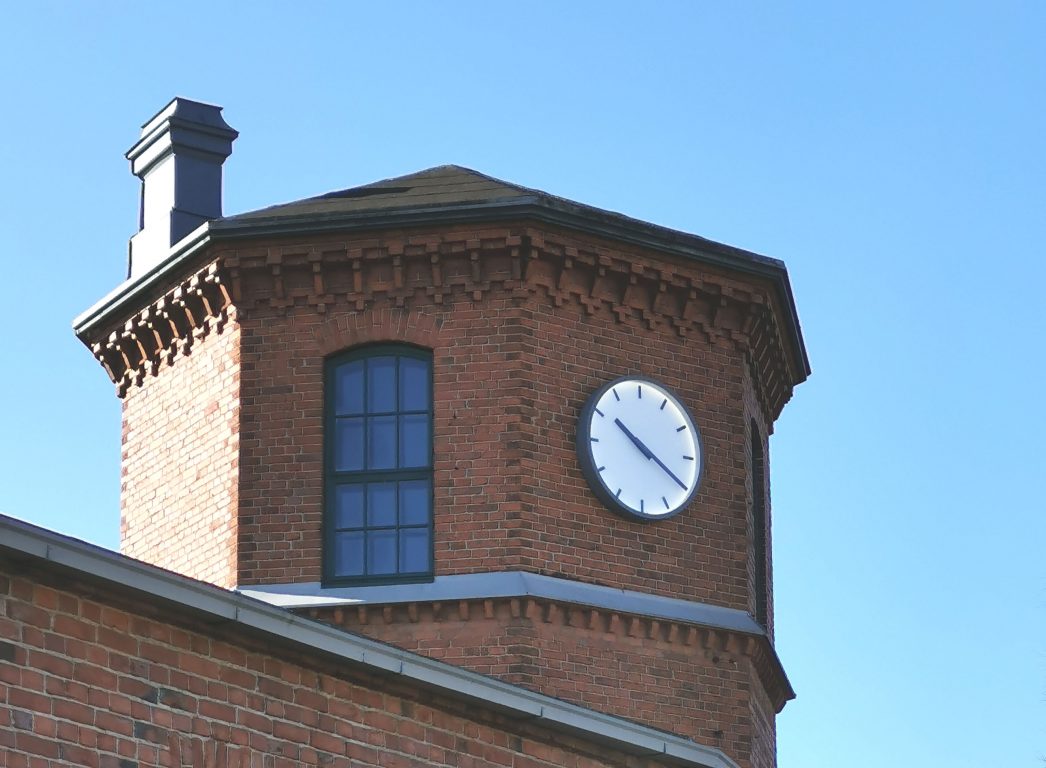 The Friends of Salo Art Museum association donated a new artwork, Taneli Rautiainen's Salo Clock, to the Art Museum to mark the 20th anniversary of the association. The work was published on 10 October 2019 in connection with the association's 20th anniversary celebrations.
Salo Clock takes an absurd and funny view of the passage of time, the past and the future. The clock does not show real time: it stops, rushes forward, and turns back completely unpredictably. The clock is permanently mounted to the tower of Art Museum Veturitalli, from where it amuses all passers-by.
Originally from Salo, Taneli Rautiainen (b. 1983) has become known for his installations investigating the boundaries of human observation. In his work, Rautiainen is interested in sound and light, and the correctness, possibility and impossibility of observations.