Muddle Lilius, Water Dragon, 2009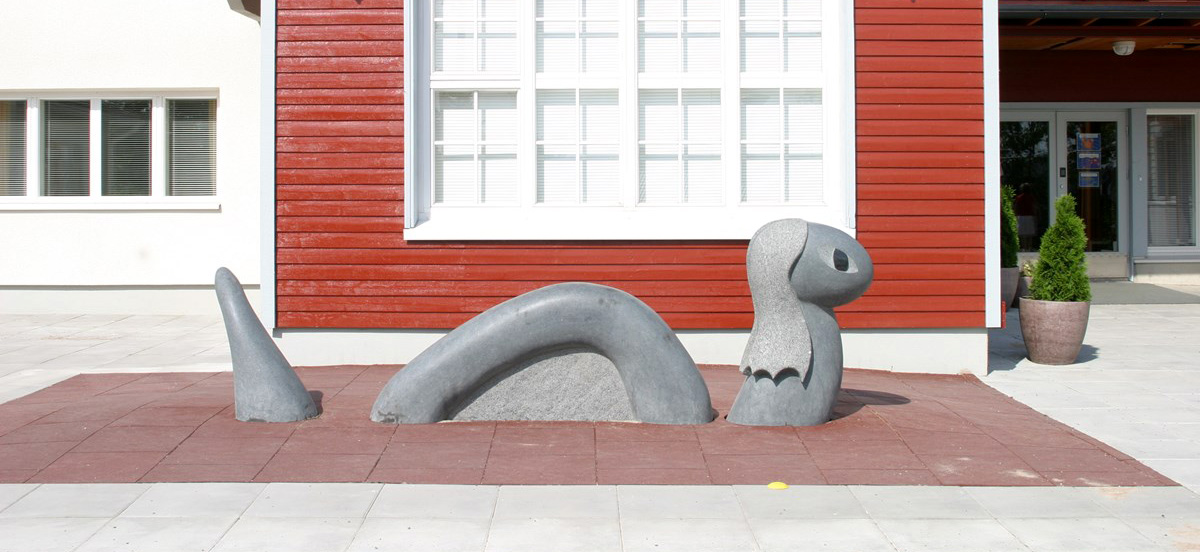 Water Dragon, which is based on a fairy tale written and illustrated by Muddle Lilius from Hanko, is located in the courtyard of the Anisten daycare centre in Salo.
The serpentine sculpture invites children to climb on it, and it is made of Finnish rock known as Kuru Black. The work was executed in collaboration between Lilius and Kristian Kober, who made the blueprint, and the stone carver Heikki Räsänen from Pori. The Water Dragon at Anisten daycare centre is a replica of a sculpture in Vuorikatu in Hanko, which was completed in 1999. The sculpture was acquired in connection with the renovation and expansion of the daycare centre in 2009.