Monument for the Knights of the Mannerheim Cross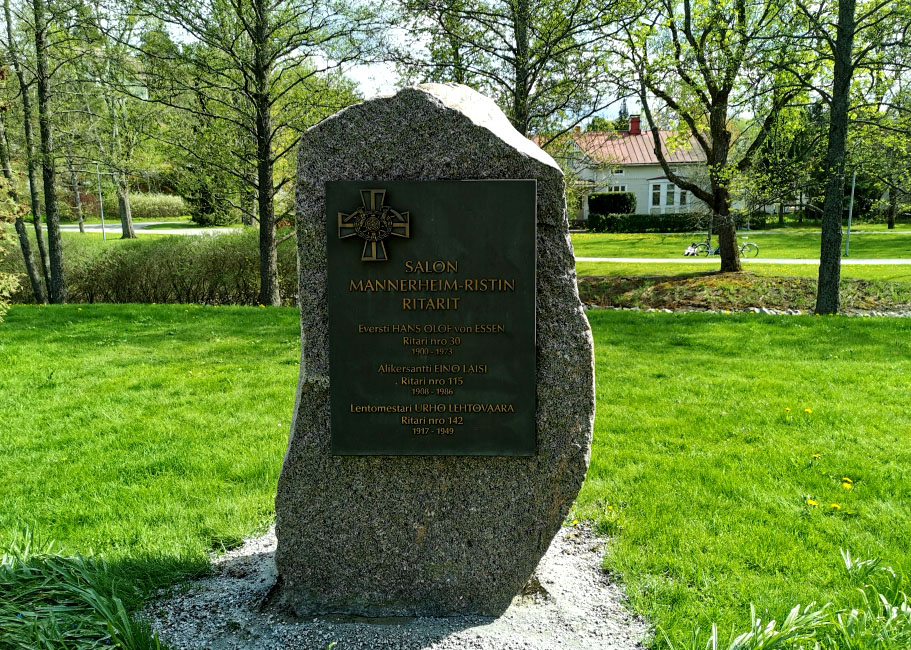 The monument for the Knights of the Mannerhein Cross, which is located in Sibelius Park in Salo, was unveiled on Saturday 7 June 2014. The keynote speaker was President Sauli Niinistö. The monument is a tribute to lentomestari* Urho Lehtovaara, Colonel Hans Olof von Essen and Corporal Eino Laisi, who have been buried in Salo (*A title of honour in the Finnish Air Force).
The text engraved in the plaque says: THE KNIGHTS OF THE MANNERHEIM CROSS IN SALO Colonel HANS OLOF von ESSEN Knight No. 30 1900–1973 / Corporal EINO LAISI Knight No. 115 1908–1986 / Lentomestari URHO LEHTOVAARA Knight No. 142 1917–1949.