Jarkko Roth, Memorial for Fjalar Nordell, 1996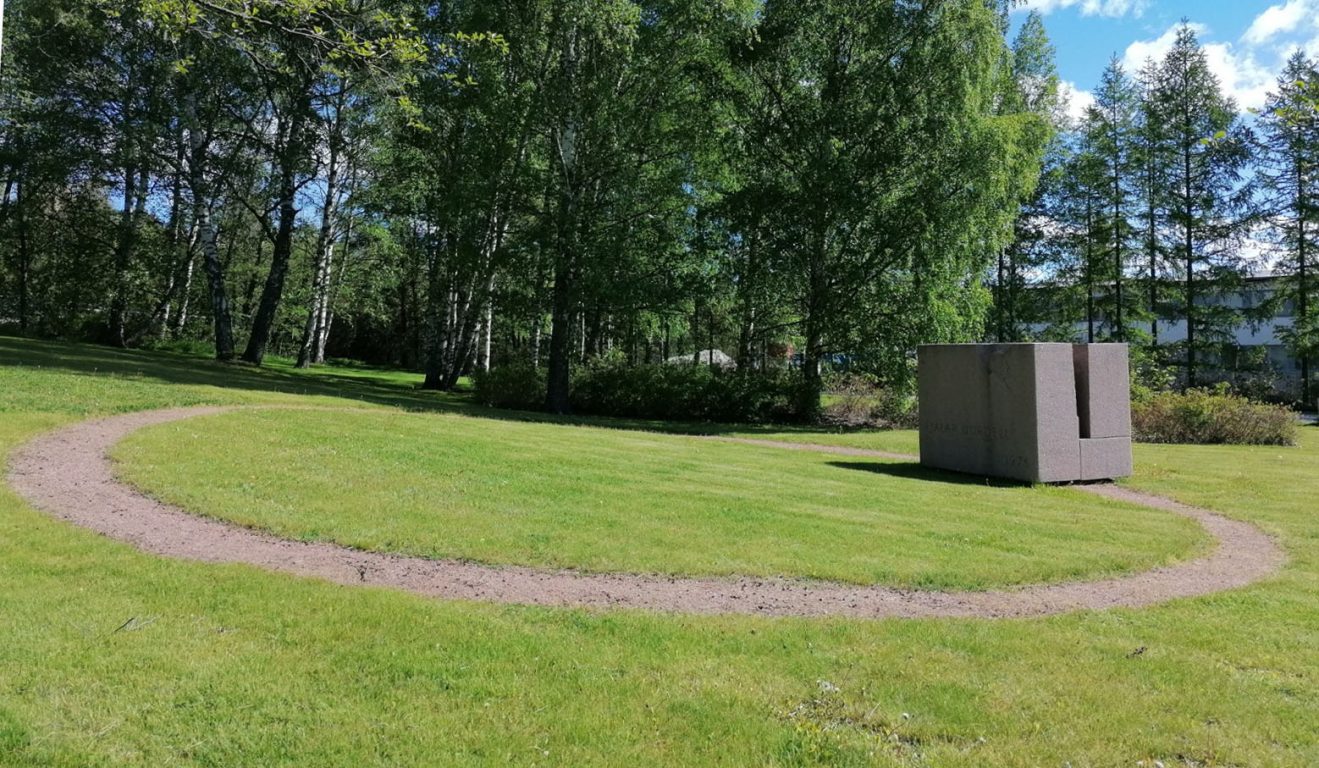 In 1928, Fjalar Nordell and Lauri Koskinen founded a company called Nordell & Koskinen, which, in addition to selling cars, manufactured and sold radios. The company was named after the Salora-receiver in the 1940s. After televisions, the company's most popular products were walkie-talkies. The consumer electronics manufacturer Nokia continues Salora's electronics tradition. Nordell was born in 1903 in Eurajoki. He moved to Halikko in 1910 and died in 1976.
In 1994, former Salora employees set up a local people's delegation to erect a monument for Fjalar Nordell. Businesses, foundations and private individuals in Salo donated so much money that some was left over. An artwork was commissioned from the sculptor Jarkko Roth. Made of Taivassalo red granite, the monument is situated in a ten-metre circle of granite rubble. Weighing 24,000 kg , the memorial stone features Fjalar Nordell's profile, facing his industrial buildings. The monument for Fjalar Nordell was revealed on 24 July 1996 in Saint Anthony's Park, twenty years after his death.
Jarkko Roth (1943–), who studied at the Turku Drawing School, comes from the stone village of Vehmaa. He sculpts his stonework himself. His work Protected Growth (1985) is located on the shore of the River Aura in Turku. Roth is a member of the Association of Finnish Sculptors.