Hans-Christian Berg, The Illusion of Form, 2006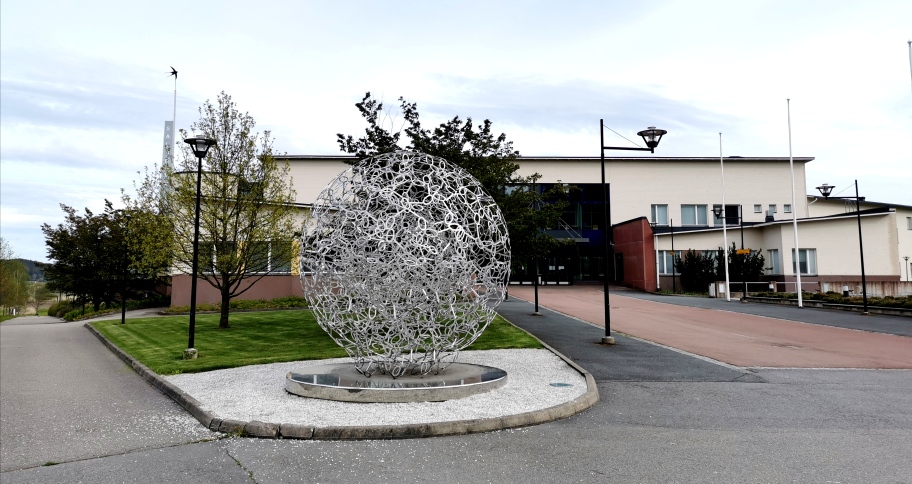 The Illusion of Form, a sculpture by Hans-Christian Berg was unveiled in front of Salo general upper secondary school on 6 October 2006. The sculpture was acquired for the new building in accordance with the Percent for Art principle. At the intersection of Kiskontie and Perniöntie, it delights students of the general upper secondary school, as well as the rest of the city's residents.
The shape of the sculpture is round with a diameter of 3 m, and it is made of steel. The artwork is made of about 3,000 pieces in the shape of ones and zeros. The work seeks to give visible form to the rhythmic dance of bits and metaphysical elements in a spherical cosmic shape, where all energy is seeking to go. The sculpture is in constant interaction with the changing angles and the intensity of light falling on it. According to the time of day, the nature of the work changes from a closed form into an ethereal cloud of signs swimming in light.