Ben Renvall, The Spirit of Radio, 1956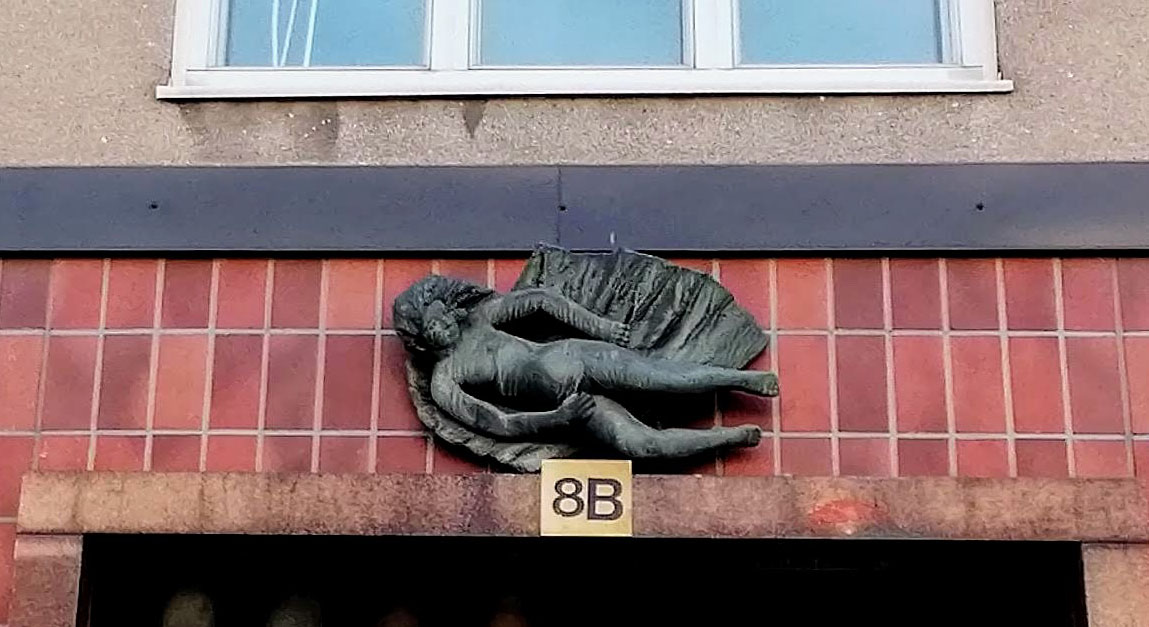 A new commercial building was built at Turuntie 8 in 1955. The following year, the first relief to be visible in the street scene of Salo, Ben Renvall's The Spirit of Radio, was unveiled above the entrance of the building. Previously, the Kirstilä building was located on the plot, where Salora radios were manufactured from 1929 to 1952. Salora's radio production was subsequently moved to a new factory building in Annankatu, but the administration remained in Turuntie.
Ben Renvall was born in Suomusjärvi in 1903 and died in Helsinki in 1979. Renvall was first married to sculptor Essi Renvall (1911–1979), and his second wife was painter Pirkko Lanto (1926–2008). The sculptor Tuomas Renvall, who lives in Askola, is the son of Ben Renvall.
Ben Renvall studied at the Drawing School of the Finnish Art Society under Viktor Malmberg (1927-1932), and worked in the studio of sculptor Wäinö Aaltonen in the 1930s. Renvall worked on folk themes, whereas Aaltonen preferred monumental proportions and classical subjects. During this period, Renvall's wood and clay sculptures were overflowing, cheerful and humorous. During the following decade, he mostly sculpted nude models and made plaster portraits.
Renvall inspired Finnish sculptors to become interested in intimate topics, the smaller scale and the graphic possibilities offered by the surface. A mastery of casting techniques and human figures were important in sculpture in the 1940s. Ben Renvall was a sculpture instructor at the Academy of Fine Arts from 1941 to 1953.