Villa Meri – a venue for parties
Villa Meri – a venue for parties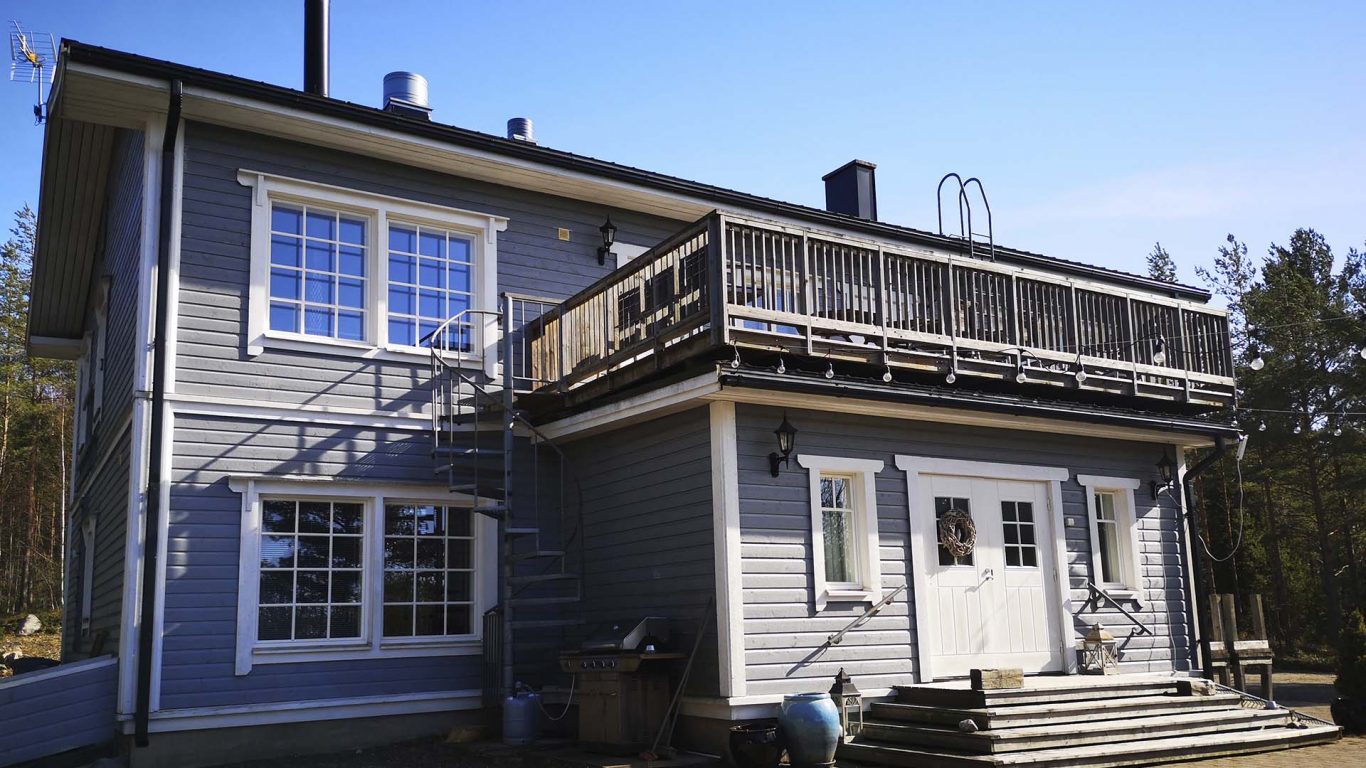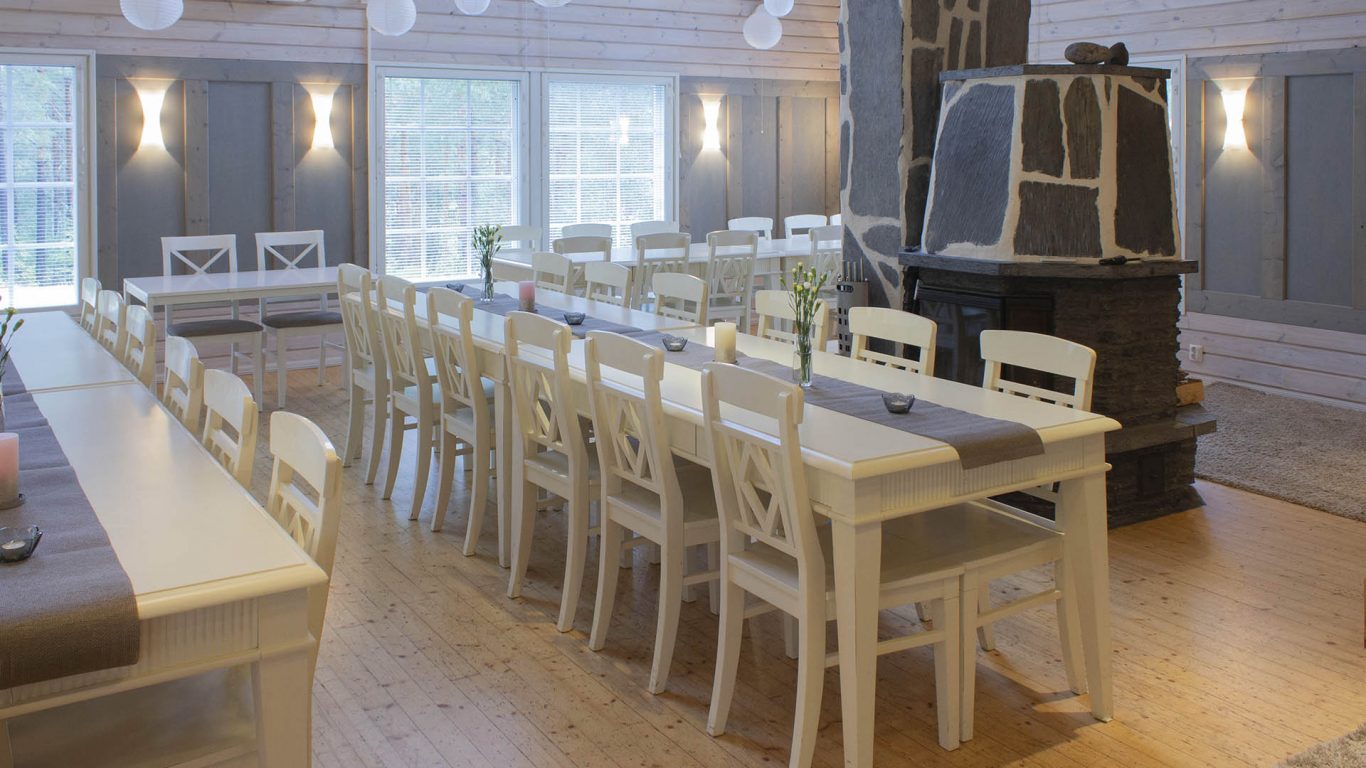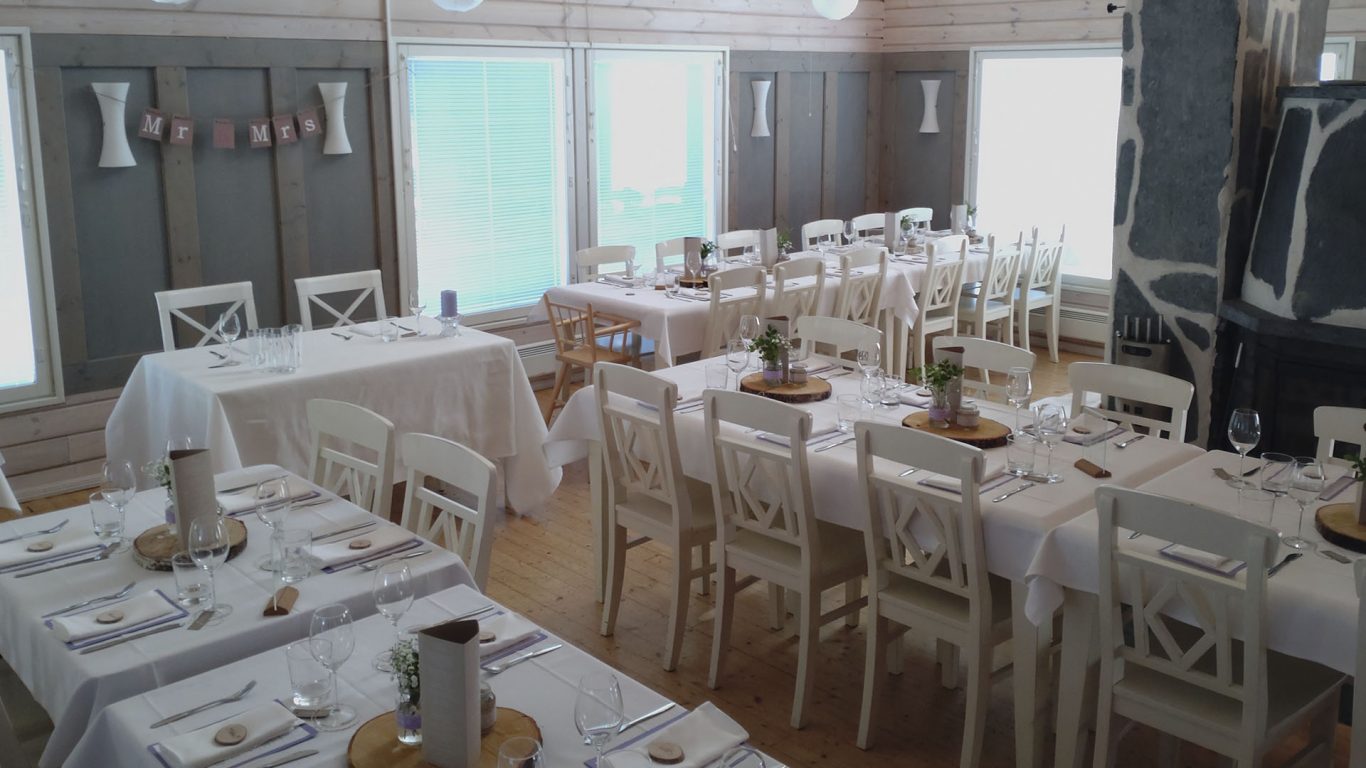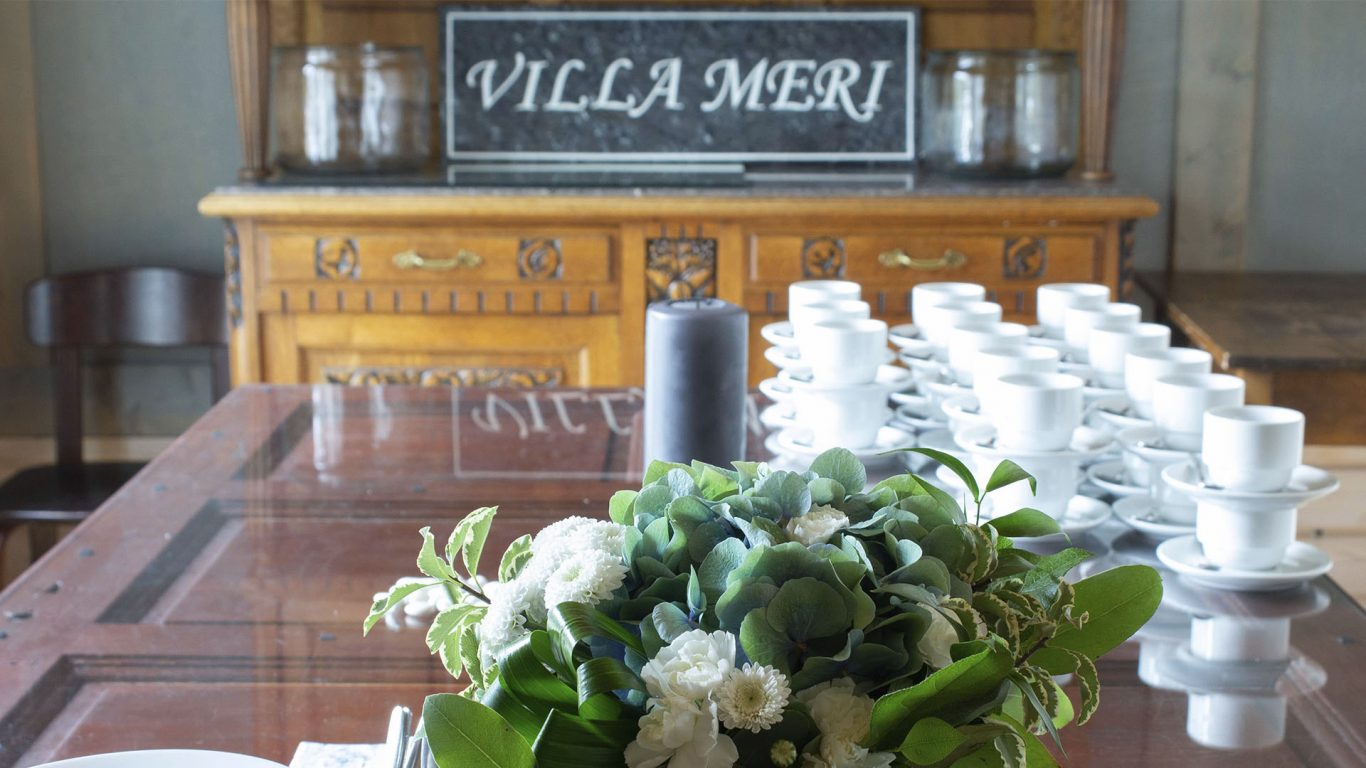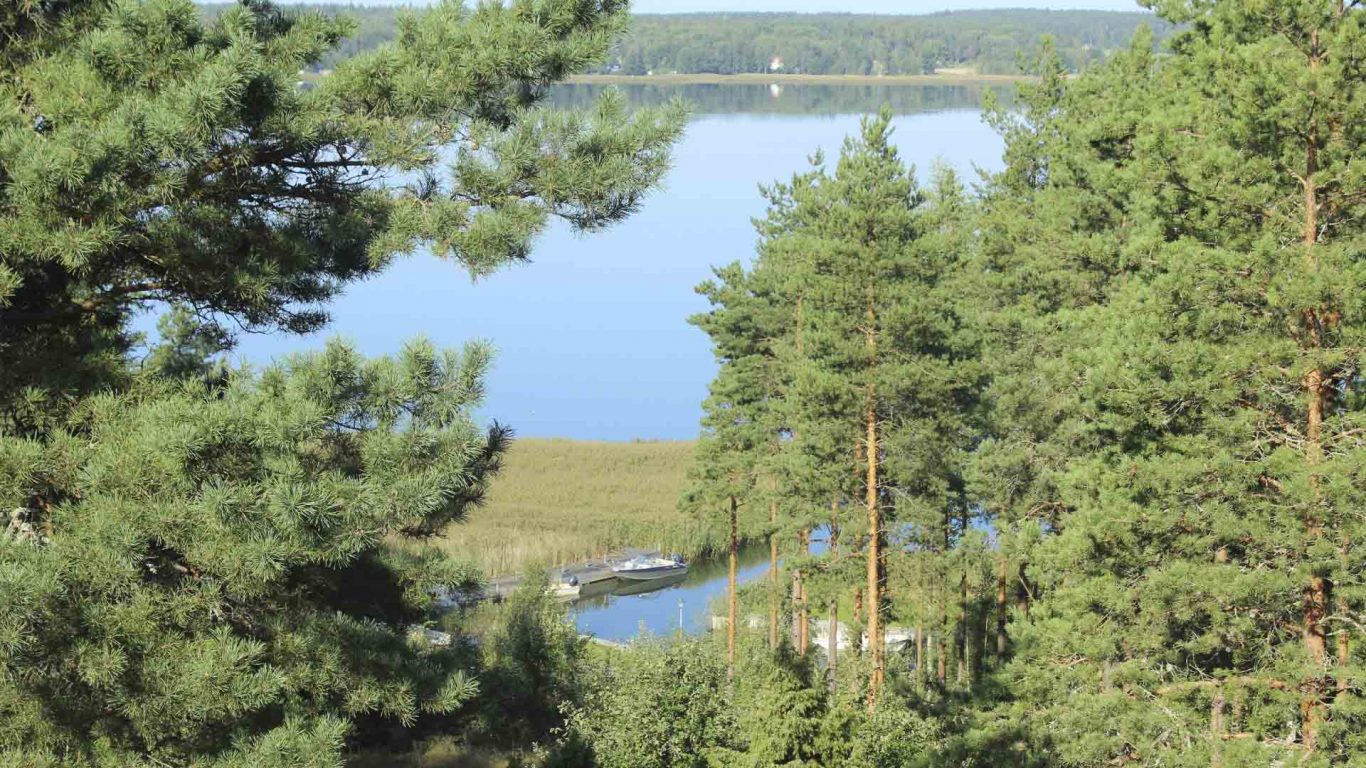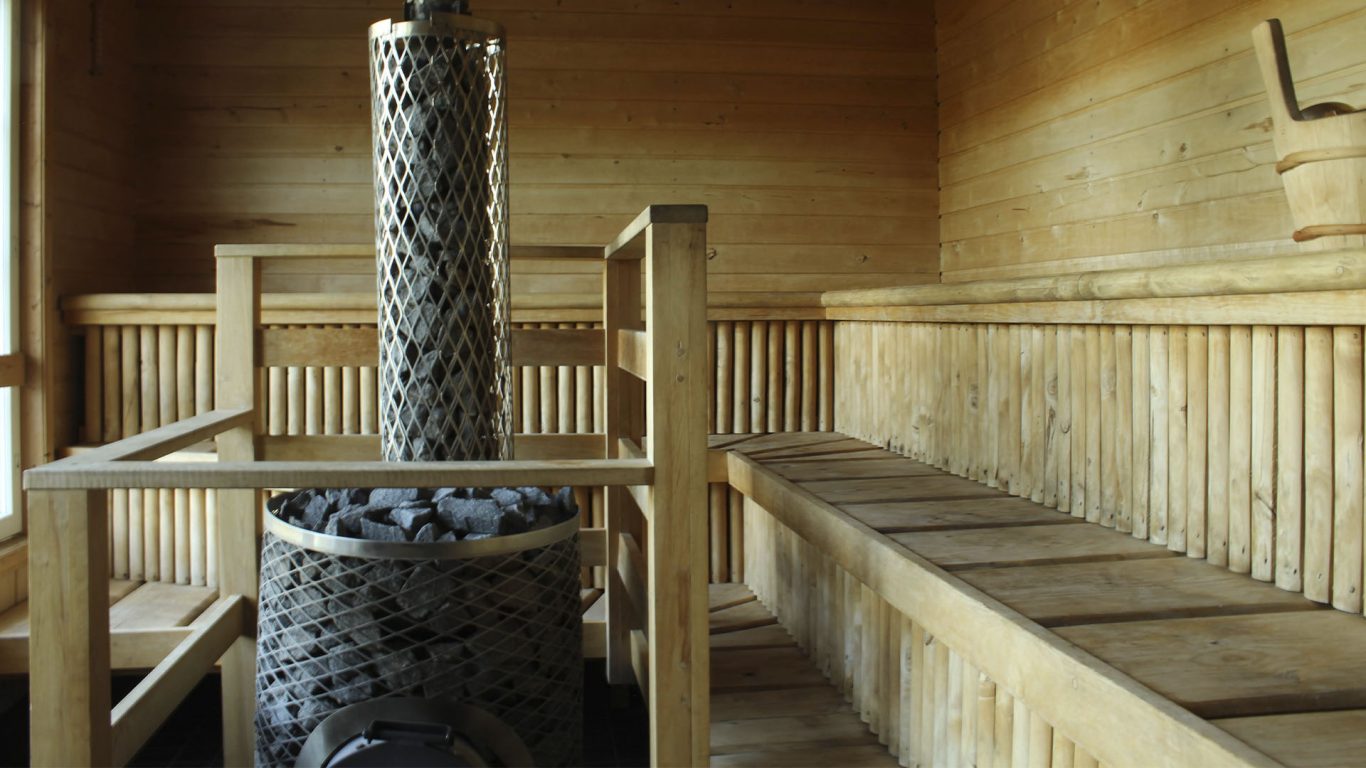 Ylöstalo's maritime Villa Meri and its surroundings provide an unforgettable setting for your party or private function. In summer, the stylish and comfortable facilities have space for 80–100 people. The building is located in southern Salo, on a pine-covered hill on the island of Särkisalo. It offers a magnificent sea view in the direction of the evening sun.
Villa Meri has been designed for weddings.
Its ballroom is large and spacious, and all the guests share the same large space. The kitchen was renewed in 2021, and the opinions of catering professionals were listened to in the renovation process. Preparations for wedding parties tend to start on the preceding Friday, but if you want, you can book the facilities of Villa Meri already earlier. Check-out is as late as 16:00 on Sunday. Many couples have been married on the nearby rock with the remarkably fitting name Sulhasmäki (Groomhill).
After decorating the venue on Friday, the groom and his bestman can soothe their nerves in the gorgeous, 15-person sauna with a magnificent view. Guests arriving from afar can find accommodation in Ylöstalo's rental cottages. Villa Meri is a modern building where you will not feel a chilly draught or hear the wind whistling, which makes it also perfect for winter weddings.
Other services
Our authentic archipelago Restaurant Nixor in Niksaari, Särkisalo is a popular summer restaurant with a terrace.