Uskela Stairs
Uskelankirkkotie 25, Salo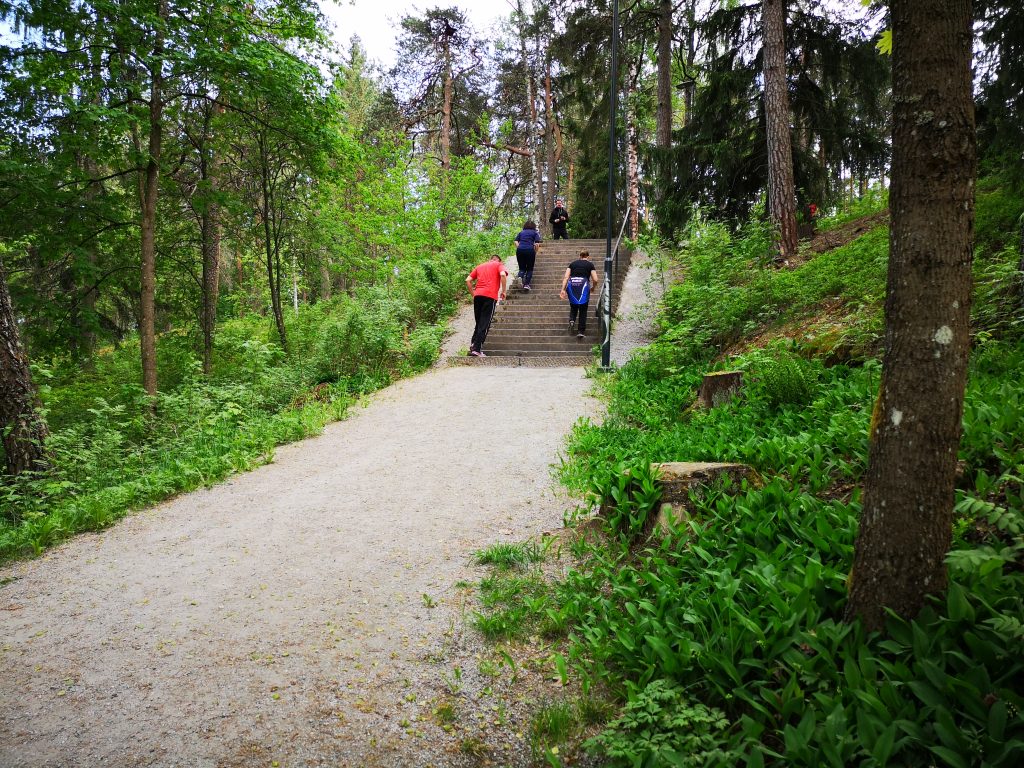 Uskela Stairs are under the administration Salo City's team that takes care of green spaces in the city. The stairs were renovated in 2016 in collaboration between the Evangelical Church of Salo and the city's Property and Surveying Services.
The stairs are 130 metres long, the elevation is 26 metres, and there are 88 steps in total. The stairs are divided into various sections.
There is no regular winter maintenance on the stairs.
Uskela Stairs are part of the magnificent Salo Sports Park. Parking is provided in the large parking area of Salo Sports Park, only 300 metres from the stairs.