Ollikkala gym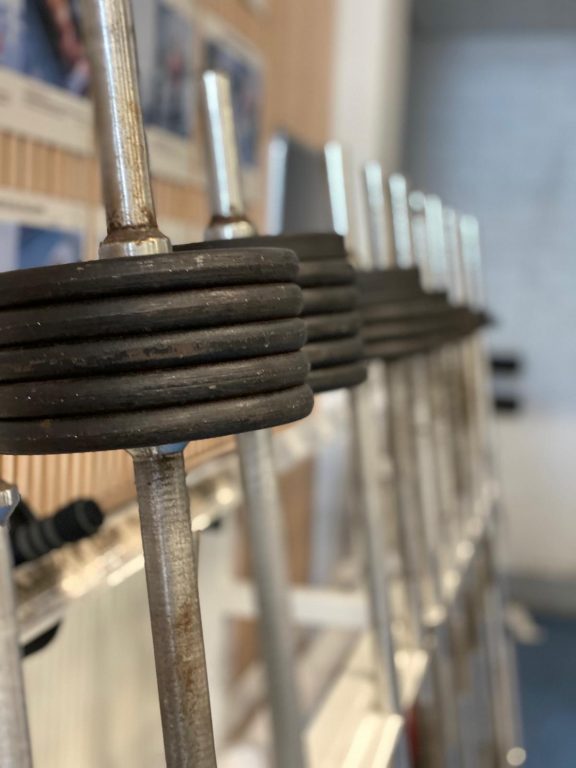 The gym and weightlifting hall in Ollikkala are part of a larger leisure facility. The same open space includes two tatamis, a wrestling mat and a boxing ring. The gym has 2 exercise bikes, a treadmill, 2 rowing machines, a crosstrainer and a recumbent bike for warm-up exercises. In addition, there are plenty of free weights and a variety of machines with adjustable weights in the gym. The gym is popular among weightlifters.
Opening times
Mon 12:00–21:00, Tue 8:00–21:00, Wed 12:00–21:00, Thu–Fri 8:00–21:00, Sat–Sun 6:00–19:00
Prices
Check the price list for prices (finnish)
All gym fees are paid at Salo Swimming Pool (Anistenkatu 6, 24100 Salo).
The gym card is only for personal use of the card holder.
Further information
Customers aged 15 and over can use the gym independently, and those aged 13 over are welcome if accompanied by a parent (both pay an entrance fee).
The gym is located in the basement of the school building. Those with mobility issues should note that the gym is not accessible by a lift.