Marjaana's stone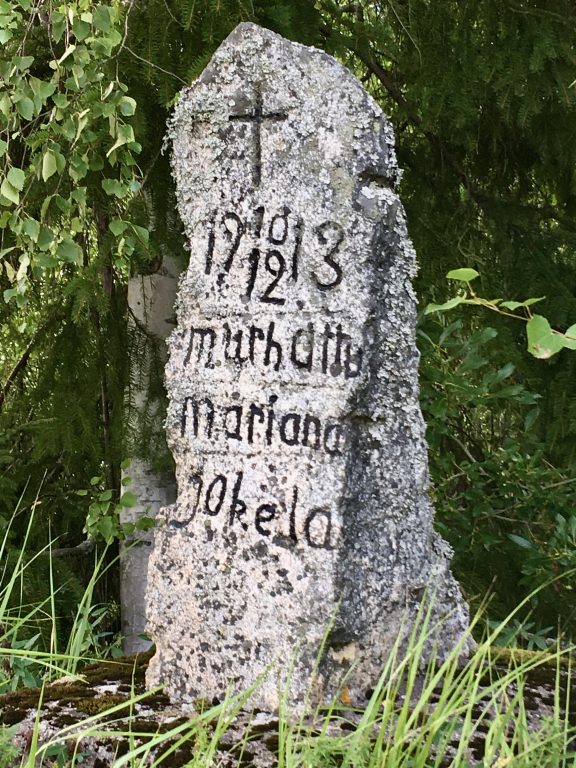 The stone of Marjaana (Mariana) is about the jealousy tragedy that took place in the village of Turila in Vaskio in 1913. The event attracted a lot of attention in its time. Born in 1894, Marjaana Jokela died at the age of 19, when Kalle, who was much older than her, first shot Marjaana and then himself. Kalle had fallen for Marjaana and had already asked for her hand. The unfortunate proposal was the likely motive to killing Marjaana.
Marjaana's memorial stone is located along Turilantie road from Vaskio to Kuusjoki in the village of Turila. It was sculpted by Kustaa Paasivaara. The exact time when the stone was revealed is not known.
The firearm that was used to kill Marjaana is stored in the artefacts of Salo Historical Museum.