Latokartanonkoski Nature Trail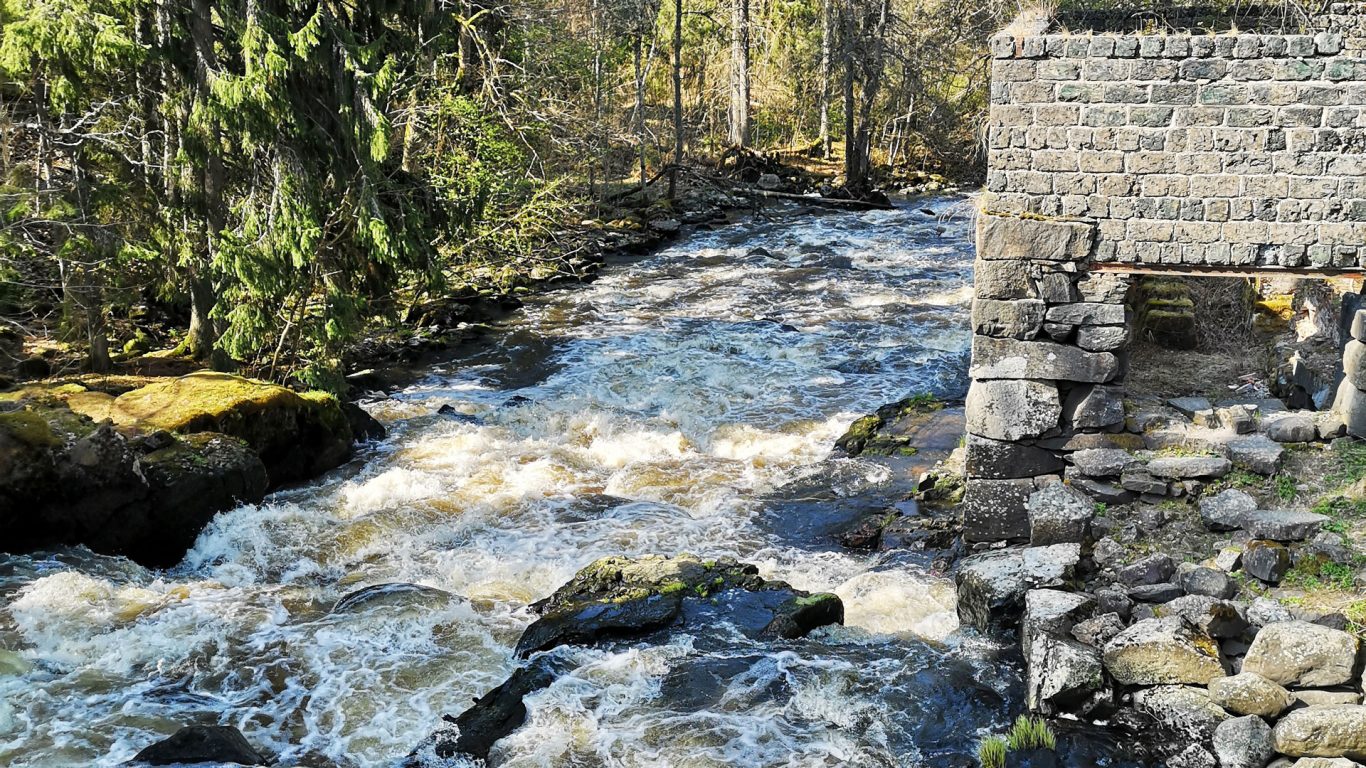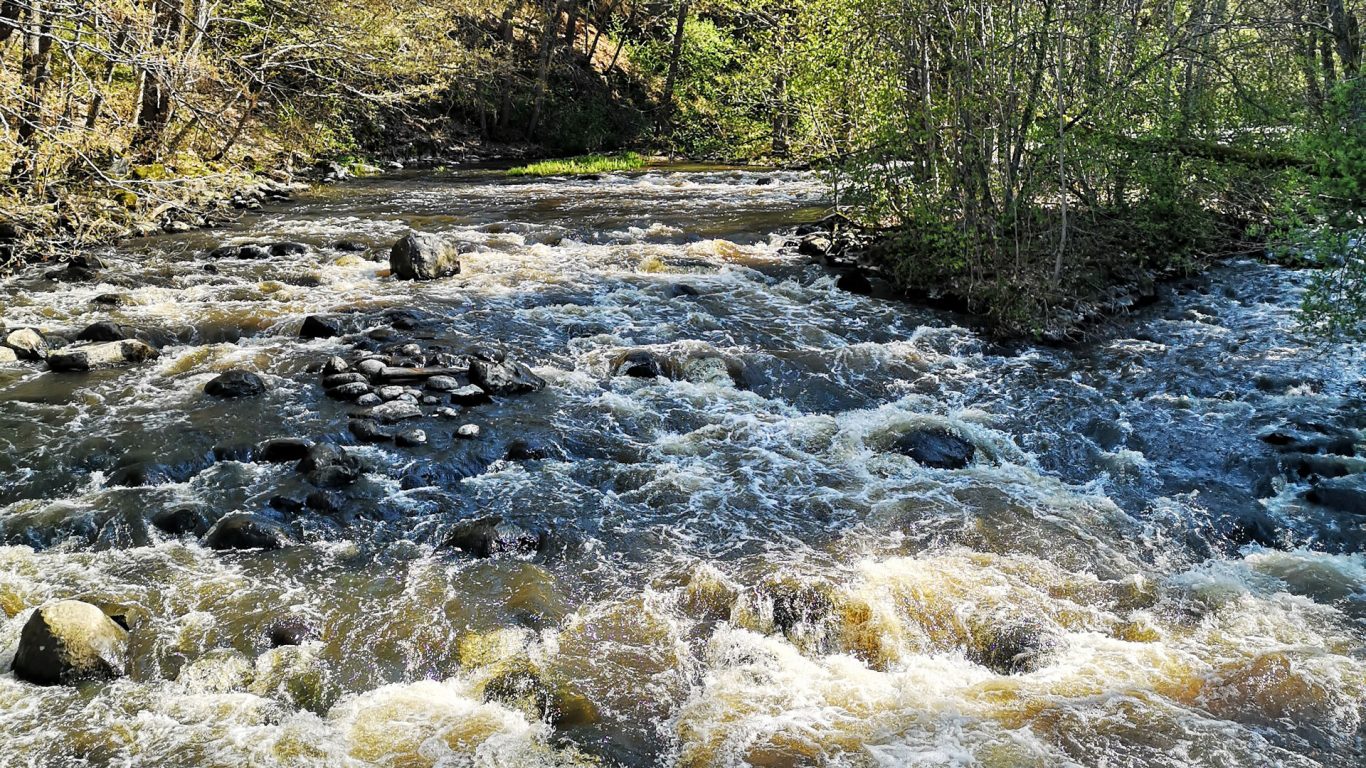 Located on the Kiskonjoki River in Perniö, Salo, the Latokartanonkoski Rapids are the most impressive whitewater area in Southern Finland. At maximum flow, the fall height of the rapids is nearly 16 metres along a 500-metre stretch. The frothing rush of the whitewater is breathtaking, particularly during the spring and autumn floods.
There are many signs of earlier settlements from different centuries at Latonkartanonkoski. The rapids have powered mills, sawmills, ironworks, tilt mills and distilleries. A crown mill may have occupied this spot in the 1300–1400s. The ruins of a mill built in 1805 can be admired from the mill bridge. You might encounter one of the endangered or other species in the region, such as otters, bats, bivalves, European dippers or salmonids.
The nature trails run in a conservation area and partly through privately-owned land, forming an easy route of approximately 1.7 kilometres.
The trail takes approximately 30 minutes and provides information on the history and nature of the area.
The trail starts from the car park located at the end of the road that turns from Hästöntie 140. Experience and enjoy the majestic power of these beautiful rapids!
Latokartano brochure fi (pdf) (483,10 Kt)