Koivumäki Ancient Trail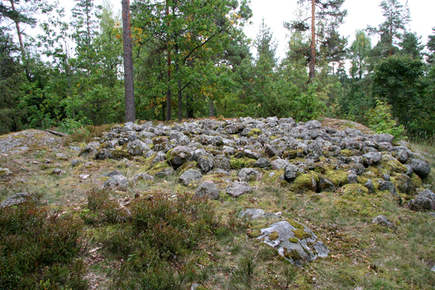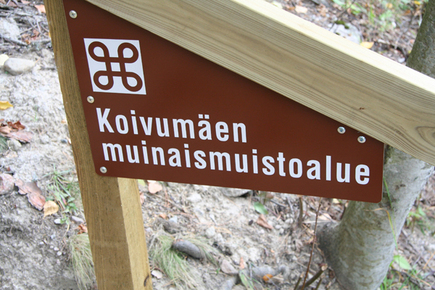 The ancient trail of Koivumäki starts from the wooden steps located opposite Viljo Hurmeentie 1. From the steps, the ancient trail rises to the Bronze Age barrow or burial mound located on top of Koivumäki Hill, before returning to the starting point along the same route.
The route of the ancient trail is marked with a looped square on wooden poles. In addition, shortly before the barrow, there is an information board providing more detailed information about the history of the burial mound.
The length of the ancient trail is about 250 metres and it takes about 10 minutes to walk around it. The ancient trail is an intermediate trail and suitable for people of all ages. However, it is not suited for persons with impaired mobility, as the trail rises fairly steeply up Koivumäki Hill. Use of the site is limited to the time when the ground is not frozen, as there is no winter maintenance in the area.
The nearest long-distance bus stops in Muurlantie are about 500 metres from the starting point of the ancient trail. Sturdy footwear is appropriate for the ancient path. The trail can only be taken on foot.
Take your rubbish back home with you. Litter thrown into the wild is life-threatening for birds and other animals in the area. Lighting a campfire is strictly prohibited!
In the vicinity of the ancient path, there is also the studio and home of artist Viljo Hurme (address Muurlantie 309), which is open to visitors on summer Sundays from July to August. Open to groups also at other times according to agreement.
Address: Viljo Hurmeentie 1, Muurla
Contact information: Muurlan kotiseutuyhdistys ry. (Muurla Regional Association)