Isohärjänmäki outdoor gym
Isohärjänkatu 4, 24240 Salo
This sight has taken accessibility partially in account.
Kuntoradalla pystyy työntämään lastenvaunuja.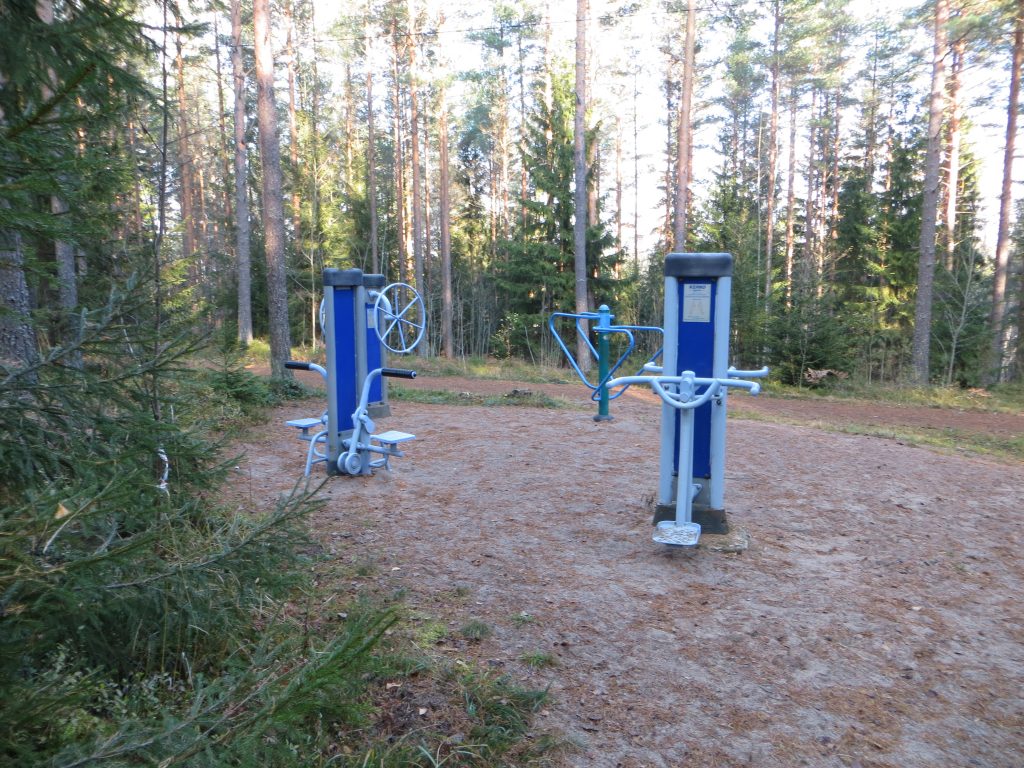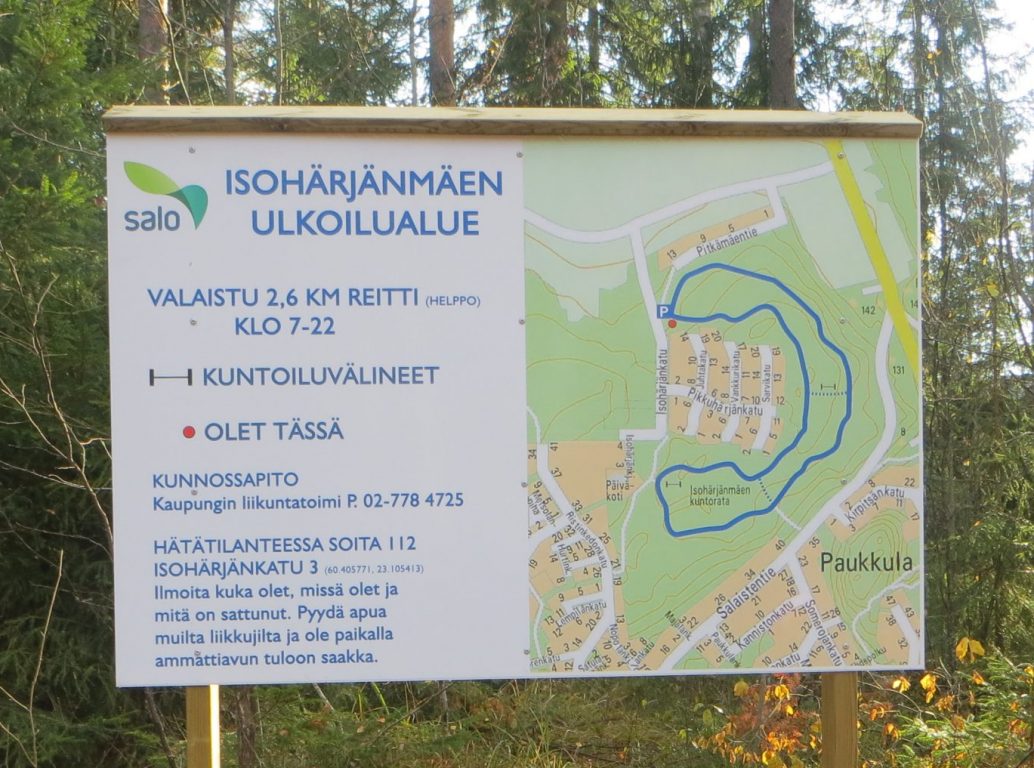 You can find outdoor gym equipment in two spots along the fitness trail in Isohärjänmäki. The trail is 2.6 km long. During the snowy season, a ski track runs along the trail. Walking on the skiing track is forbidden.
Gym 1: stepper, chest press machine, leg press machine and rowing machine
Gym 2: air skier, abdominal / back extension machine, arm wheel machine, dip station
The gym equipment is not protected from the rain.